Unless you want to deceive yourself, the truth is that Nigeria is broke. While one can say that we are blessed with resources, the fact of the matter is that they are not that plenty anymore, and we are also cursed with people who do not know how to manage the scarce resources.
Every leader who has come and gone has found a way to further deplete our reserves – either by squandering, spending foolishly or straight-up stealing. Amongst the stealers, nobody comes close to former military dictator, General Sani Abacha.
The bad boy who allegedly died after rounds of aggressive cuddling with some exotic women stole so much from us that his wife once allegedly said "no matter how much they recover, we can never be as poor as Dangote". And do you know how much has been recovered? 
Just when you think it's all over, you hear that the FG has recovered one life-changing and destiny-altering sum of money from some western country. And these monies always come in a timely fashion, when Nigeria needs FOREX. Problem again is that we have poor managers of resources. But I digress.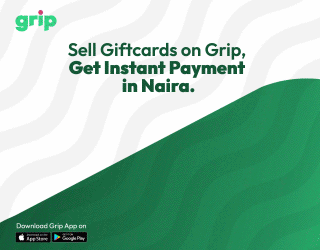 See all the times Sugar Daddy Abacha sent 'us' money from heaven. Or wherever the hell he is. Enjoy, and share. 
July 1999: President Olusegun Obasanjo discovered and froze $420 million in assets
May 2002: President Olusegun Obasanjo made a deal with the Abacha family for the recovery of $1.2 billion.
November 2003: During Goodluck Jonathan's tenure, Finance Minister Ngozi Okonjo-Iweala claimed that $149 million Abacha loot from Jersey Island had been recovered.
September 2005: Ngozi Okonjo-Iweala stated that Switzerland had returned $458 million in cash and $2 billion in assets.
March 2014: Switzerland repatriated $380 million of Abacha funds.
June 2014: Liechtenstein returned $227 million of Abacha's loot
August 2014: United States Department of Justice (DOJ) announced that they were returning $480 million to the Nigerian government, the largest amount of money ever returned in the organization's history. 
2016: Switzerland confirmed that they had returned $723 million so far to the Nigerian government from Abacha loot.
December 2017: Switzerland also promised to release $322 million dollars more of the Abacha loot
May 2019: £211 million found in a bank in Jersey, United States.
January 2020: On January 29 2020, the Federal Executive Council (FEC) approved the signing of an agreement with the Island of Jersey and the United States of America for the repatriation of $321 million from a bank in Jersey
May 4 2020: In a statement from the Attorney General of Federation and Minister of Justice, Abubakar Malami, it was disclosed that approximately $311,797,866.11 of the Abacha loot was repatriated from the US and Jersey.
August 14 2020: Ireland signed a memorandum of understanding with the federal government to return €5.5 million looted by Sani Abacha.
August 2022: Nigeria and the United States government reached an agreement on the return of about $23 million of more Abacha loot. The Attorney General of the Federation, Malami signed the agreement. 
If you whip out your calculators, you will see that Uncle Sani has sent us approximately $4 billion since he died in 1998. Is your head spinning? Because mine is. And the fact that President Buhari once said that Abacha never stole is still bursting my brain. Or, stay with me. Maybe Bubu was correct and Abacha did not really steal. Maybe he merely kept those monies for us, to shower us with love on our rainy days. Right? 
Best uncle ever.  
Chidi Okereke is a writer and digital entrepreneur. He tweets via @Chydee