Doris Ogala has in a new development, claimed that dancer, Jane Mena really did call her to beg actress, Tonto Dikeh to save her marriage by refuting claims her sex tape is with Tonto's ex, Prince Kpokpogri.

Quite the drama occurred earlier today as Jane Mena announced a petition against the actress, where she demanded a public apology and a N500m compensation over the sex tape allegation.
The actress and mother of one also hit back at Jane's lawsuit, whilst revealing that Mena called her friend, begging, and asking her to plead on her behalf.
Subsequently, Jane hit back at Tonto, daring her to release the said call she made begging and even went on to double dare Tonto to release her sex tape.

Now, Doris, the friend Tonto claims Jane called, has given an update, corroborating Tonto's claim. According to Doris, Jane called her pleading with her to speak to Tonto.
She accused Jane of saying one thing only to come on social media to say a different thing. She went on to say Jane is speaking from both sides of her mouth.

Doris told Jane there's no need daring Tonto and that no amount of denial will change what they discussed when they spoke.
Tonto in response to Doris' post, told her that they will release everything to the right authorities when it's time.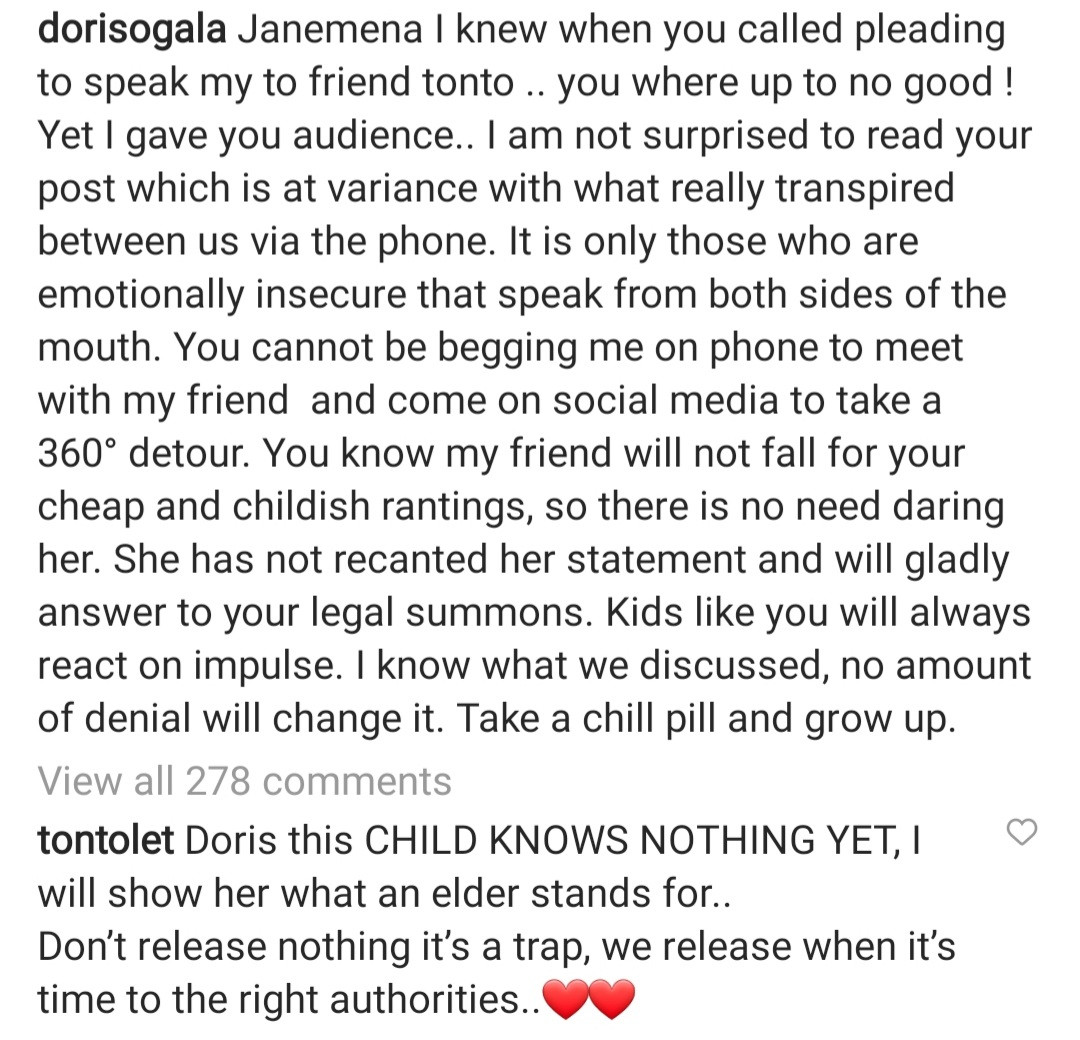 Jane Mena and her brother do not deny that they called Doris Ogala. They however said they didn't call to beg Tonto to save her marriage as the actress claims, rather, they called to ask Tonto to recount the "false" claims she made.