About two days ago, well known interior designer, Ehi Ogbehor, confirmed that her less than one year marriage to Warri billionaire, Ken Bramor was over – she'd dropped comments on his friend's Instagram page writing,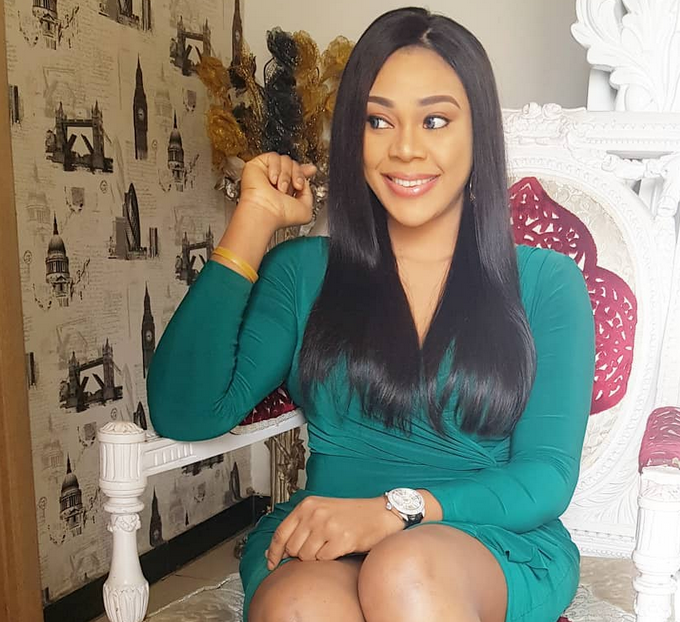 "This devil incarnate"

"Pretending to help the world. Yet, his immediate family lives in penury. Occultic beast."
Fast forward to hours later, the designer has now tendered an apology to him as she shared reconciliation videos of herself, her hubby with their daughter.
Posting on Instagram, Ehi wrote;
"Been cin some funny news going around … so husband n wife can't have small quarrel in peace….. chineke!!! ?? bloggers una noi get content or what…. Ok been serious now …. My Husband is not and will never be a CULTIST….. GOD IN HEAVEN KNOES THAT…..WHEN PPLE SAY U R MAD DOESNT MEAN THE PERSON DON PULL CLOTH……..My anger that day got the better part of me…. and am TRULY SORRY….. AM NOT PERFECT……i repeat…… AM NOT PERFECT… HE without sin shd cast the first STONE …….? Thanks so much FAM for the love towards my family …. We appreciate… God bless you guys … but from now on am totally taking my private affairs OFF THE GRAM ? … MY MISTAKE … I ADMIT …. I LOVE MY HUSBAND DEARLY..I ADORE HIM…. AND YES WE ARE VERY VERY MARRIED…. ? …."
Watch the videos below,