Youths in Daudu community, Guma Local Government Area of Benue State, have taken to the streets to protest over over alleged continual disappearance of manhood in the village.
It was also alleged that the manhood of not less that seven men, have mysteriously disappeared in the community.
Meanwhile a young man reportedly committed suicide on October 11th, after he was accused of stealing another's genital.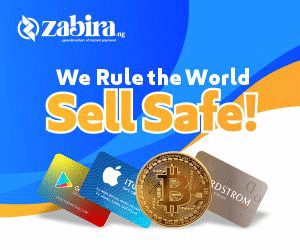 The protest which started at the Daudu main market led to a traffic gridlock on the Makurdi-Lafia highway for hours before police arrived and dispersed the crowd.
The acting traditional ruler of the community, Chief Chado Oliver (acting Tyoor of Daudu) said when the matter was reported to him, he told them to bring a victim so he could confirm their claims but they are yet to provide one.
However, the spokesperson of the State Police Command, DSP Catherine Anene said she is not aware of any disappearance of manhood.