It may seem as though there's a brewing feud between legendary singer, 2Baba, and his wife, Annie Idibia.
The celebrity couple fueled speculation that there's a feud between them after 2Baba's wife, Annie, unfollowed him on the popular photo sharing platform, Instagram, and has since flooded her page with cryptic posts.
This comes after 2Baba, who recently got a tattoo of all his seven children's names on his arm, reunited with his baby mama, Pero, and her children in the US.

During his visit, 2Baba attended his daughter, Ehi's, school game to cheer her up and Pero took to her Insta-stories to hail him.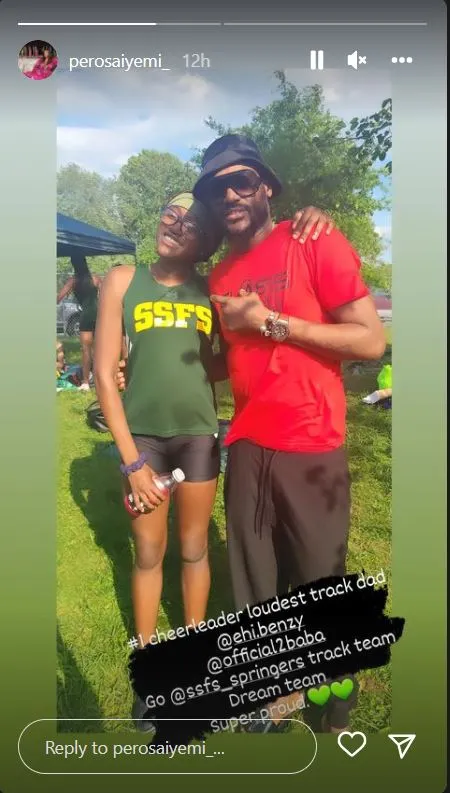 It appears this did not sit well with Annie Idibia. A quick check on Annie's Instagram page showed she's no longer following her husband's Instagram. See screenshot below.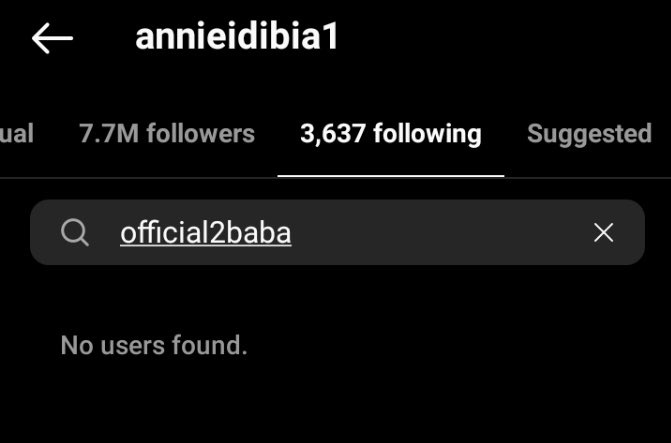 Meanwhile, this morning she also put up a post advising her fans and followers to always be on guard as some family members are low-key enemies.
According to her, some blood relatives can be secretly throwing stones at you and yet pretend they have your best interest at heart.
"Family is who takes cares of you… It doesn't matter if they are blood related or not! Know this and find peace!!! Family can low key be throwing stones at you and still pretend that they are protecting you. Don't loose guard. Some families they will judge and condemn you". She wrote.