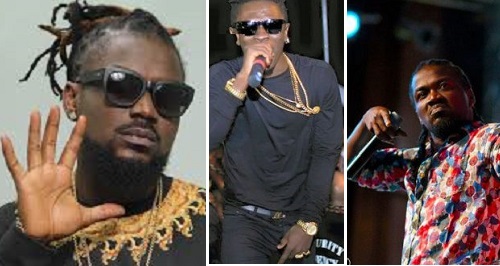 In an Exclusive interview with Kumasi-based Abusua 96.5 FM's "Ike de Unpredictable" yesterday, 9th August, Ghananian Reggae and Dancehall artiste, Emmanuel Andrews Samini, known by his stage name Samini, said without mincing words that musicians who mime on stage are fraudsters and need to be arrested.
The "My Own" hit maker has also added his voice to the polemics regarding live band performance.
He advised that, artistes can better still perform with the instrumentals of their tracks even if they aren't good at live band performance than miming on stage.
According to GH Base, Many Ghanaian musicians hardly perform with Live band when paid large amounts of money to thrill fans at concerts. Such artistes are believed to be lazy and aimless.
Showbiz Critics have lambasted these artistes million times but no positive transformation has been exhibited.
Patrons faintly go for shows of late with the rationale being that, they usually don't get the natural feel of artistes they pay to party with hence their decision to boycott shows.