The past two weeks have put the African continent on the world news for really wrong reasons. Ex- Gambian President Yahya Jammeh held on to power forcing the newly elected Adama Barrow to be sworn in at the Gambian embassy in Senegal.
The exiled president had been in power for more than 22 years, but it's no shock that other current African leaders have ruled longer.
The next few pages shows the list of Seven other African leaders who have led for more than 30 years.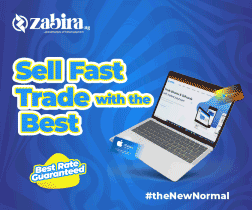 Robert Mugabe (Zimbabwe) — 36 years
Age: 92
In power since: April 1980, when his country gained independence after he coordinated a guerrilla war against white colonial rulers. He first was prime minister, then took the presidency in 1987 — elected by the national assembly — when a new constitution created the office to replace the prime minister's office.
Current election rules: Five-year terms, no term limits. He has claimed victory in popular votes — sometimes highly controversially — in 1990, 1996, 2002, 2008, and 2013. He is the last living African leader who's been in power continuously since his country's independence.