Big Brother Naija star, Angel Smith has seemingly thrown jabs at her co-star, Cross Okonkwo, after he revealed that he had a chat with PDP presidential candidate, Abubakar Atiku.
Cross had taken to Twitter on Tuesday, June 1, to share a screenshot of the video call he had with the presidential hopeful and referred to him as his "dad".
"Had a quick chat with my dad @atiku his so funny guys. Who do you think his Vp will be 🤔🤔 just thinking 💭 out loud", he wrote.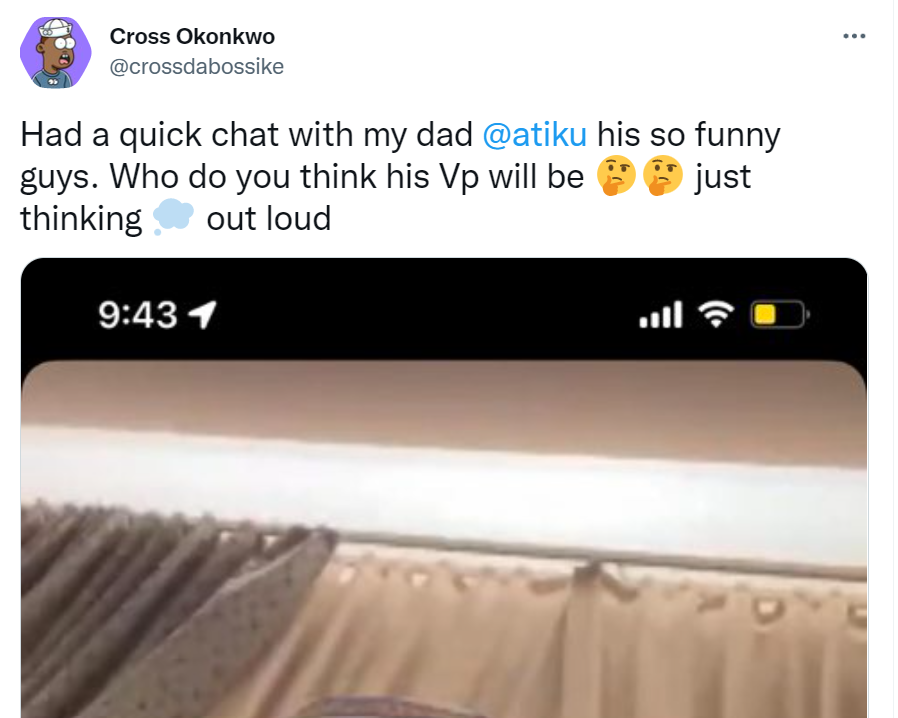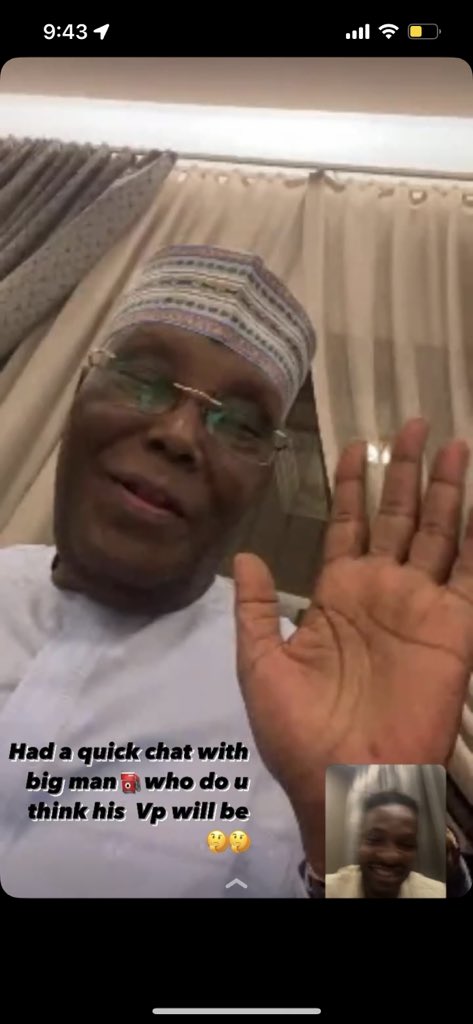 In a seeming reaction to this, Angel stated that anyone who collects money from a politician to influence the public should be very ashamed of themselves.
According to the 22-year-old writer, celebrities should not put their love for money over what is right in this crucial period.

She tweeted,
"If you're taking money from Nigerian politicians during this period to sway the public, be very ashamed of yourself. This is a very critical time for Nigeria, one wrong move and we're finished. Choose your morals over greed.
I think it's hilarious that you people are aware that people; young and old got k*lled because of the endsars movement and still you choose to collect money to persuade the masses to put these people in power. I know I said we should abolish shame but please still have small."