Rhythm and Blues artiste, August Alsina is down with allergies that has left his face swollen but the singer took to Instagram to joke about his face busting out because iconic Hollywood actor, Will Smith punched him.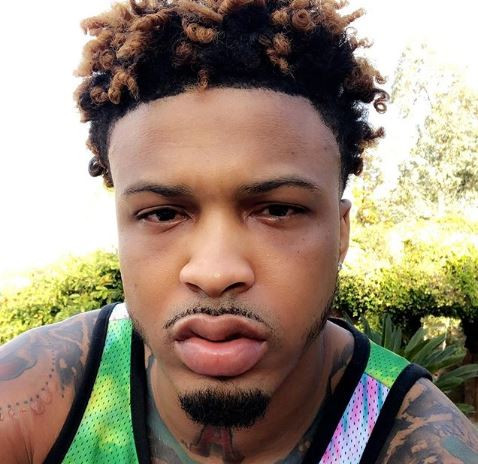 He wrote,
'Will finally caught up to me about all that Jada crap that was going on in the news. & let's just say, he whooped my axs!! Guess that ALI training really paid off'.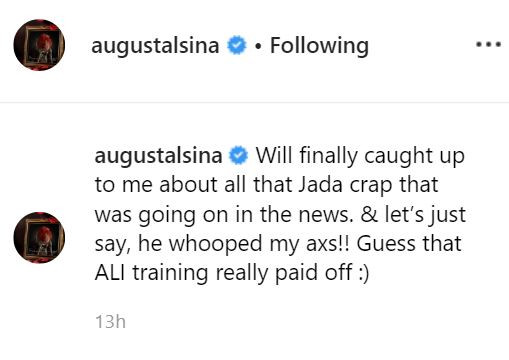 Before switching up the caption, August Alsina initially admitted allergies caused his facial reactions.
A few weeks back, Alsina's "Nunya" cover caused a stir about possibly having a low-key romance with Will's wife Jada Pinkett. In the video for August Alsina's cover 'Nunya', the New Orleans singer is having a text conversation with a woman named 'Koren', which fans have pointed out is Jada Pinkett Smith's middle name.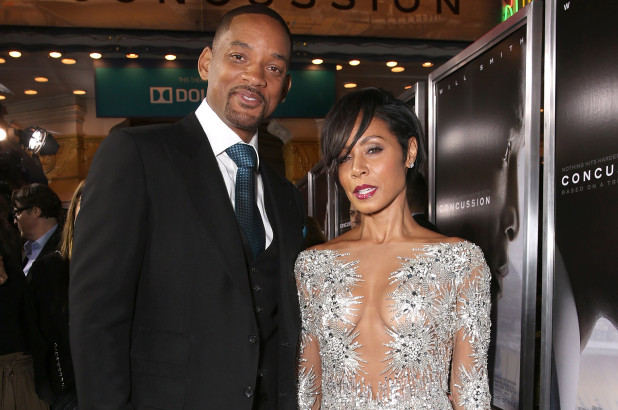 In the song, August wants more from his girlfriend, giving her time to make him a priority. At a point in the video, he sings the line "You're just an actress putting on a show," and a GIF of Jada Pinkett appears on the screen After the two references to Jada, fans are convinced that this song is exposing August and Jada's affair.