Nigerians have demanded for the head of Baba Ijesha, after the CCTV footage where he was seen 'molesting' the 14-year-old girl was released.
Recall Ijesha was arrested on the 22nd of April 2021, over allegations that he molested a 14-year-old girl.
The video which was kept private for days has, however, been released by the family of the victim and Nigerians have reacted to this.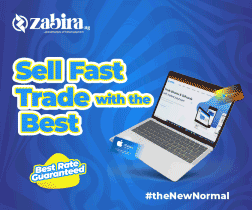 Watch the video below;
@sabeehyathoyin: Whoever advice them to release this video is mad! And princess you didn't do well oh!!! She is a minor and should be made to experience this rubbish. I know you wanted evidence but this is too much! Baba ijesha may all your family and supporters be punished for every.
@carolynahutchings: So sad this young girl had to play pretend so there can be an evidence ( that is courageous).. what is more sad is that after this evidence , some people are still defending him , finding ways to judge a 14 yrs old girl . When will those who have been abused , violated and raped have a voice in Nigeria ? Nigeria is not corrupt because of the govt alone , the people are part of the corruption.
@skrariofficial: So they knowingly exposed the child to her alleged molester a second time?, Nigeria is a joke and there must be something they are not talking!.
@chuksoflife: "And Nigeria police is saying it is a bailable offence… we no get police for this country oh"
@bustiberry: I really don't understand we Nigerians, I always say this and I will keep saying it ,we are our own problems, it's always advisable for people to listen, digest and understand and this is applies to reading too.. princess said the child recently talked about what happened to her 7 years ago and knowing fully well that Baba ijesha is a public figure and without an evidence there won't be a case, we all know the Nigeria we live in immediately the girl child spoke to her foster mother about what happened 7 years, they decided to plant a camera in the house and invite the accused, personally I won't call it a set up because they just wanted to be sure and have concrete evidence , lo and behold the accuse didn't disappoint not even up to 2 seconds, he started the rubbish and he even had a hard on, no dignity, no self discipline how do people get attracted to a minor for Christsake and some people are still justifying him even after watching this footage, it's really sad this is why so many victims of assault, molestation ,abuse and rape find it difficult to come out to speak up, to anyone that is going through such at the moment, I advice you speak up and look for help in the right places and to anyone that has ever experience this before, I pray God comforts you and heal you completely .and to everyone that doesn't see anything wrong in this act,May God visit you specifically in Jesus Might Name.
@borsydoh: He didn't even wait 30secs before touching her, God pls this is too sad
@ako_na_uchaey: "I can't even watch the video finish. This man here is not a newbie in this child molestation. He probably lost account of the little girls he has done this to. Agbaya"
@tripple0: I have said it earlier only jungle justice ⚖ that works in Nigeria, any other justice is a failure. Let vote to have his prick cut off before he can be released back to the public.
@make_we_get_sense: Obviously it was a setup which he fell into. The girl played along.
@queenmunah: "This is not his first time of molesting any child especially her words fail me! I hope people can rest now they have seen the video"
@divadeoorganicskincare: "If you watch this and still say this is a set up!why did he fall for it if he isn't a chronic child molester?"
Toheeb JayBee: This must have happened couples of times and the girl must have reported it so she and the other lady decide to get a proof by setting up camera , baba Ijesha came on that unfortunate day to come do the usual enjoyment but unaware that doom awaits him.
Guchi Uba: They Found Out Something About Him. Maybe The Little Girl Told The Foster Mom What Happened Years Back. And They Decided To Set A Trap For Him. He Used Two Hands To Fall Inside The Trap. Enjoy Your Stay In Prison Baba Ijebu.
Folashade Odelakin: Yes he was set up.. If he was a responsible man would he have fell for it. So so disgusting.. Well our opinion here doesn't count. The Law decides.
Vinepath Melariri: This is sad and funny at the same time. Someone like me till Jesus comes I'm not watching that evil act. Just wait people will start saying it's not ordinary now oo it's ogun-Idile now it's spiritual they will still defend him by all means. Shame one anymore who asked for this footage