A young Nigerian lady, Funke Okunrinboye and her high school best friend have tied the knot after 17 years of friendship.
Funke, a chemical engineer disclosed that she had dreamt of marrying her husband since they were in secondary school.
According to the newly-wedded bride, she and her husband became friends in 2004 when they were in JSS 2.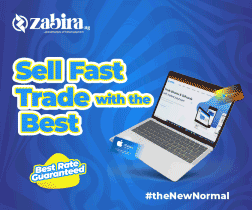 Sharing photos from their wedding and a throwback photo of them which was taken at their secondary school graduation, Funke recalled how she told her friends in high school that she had a dream where she was dressed as a Delta bride.
Narrating their unique love story via her Instagram page, she wrote,
"Congratulations on being stuck with me forever. #thedavidz Urhobo Migwo!! Several years ago, back in high school I dreamt of this day and I told my HS sisters (@awoyinkaitunu and @undisputedjewel back then I saw myself dressed in beads as a delta bride.

It was all jokes at the time lol. Funny how dreams work. I laughed it off as a silly dream or as me just liking the delta female attires. To think we were even friends back then 😂😂😂 (better put I was your bully-friend😩). I never imagined. But you've stayed true. Loving me ever since we finished high school."