"Bae is so crazy about me because of the way I squirt when we are making love…. my BAE can't leave me because most girls can't squirt, but bobrisky does", were the words of cross-dresser, Bobrisky.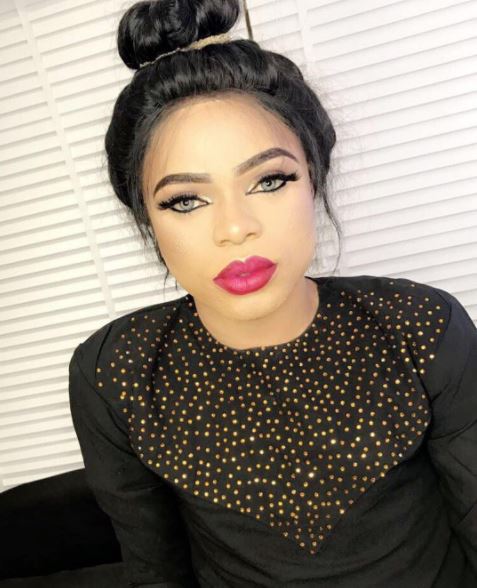 The self-acclaimed King of snapchat is claiming he squirts a lot whenever he makes love to his "bae", a wealthy man, who apparently, has been sponsoring bobrisky lifestyle.

This is coming after he revealed he represented Nigeria at a cooking show in Ghana, and he also revealed his date night with his wealthy bae [See here]
Meanwhile, Following the death of a popular gay man from Congo Brazzaville, Paul Arnaud, due to anal cancer complications, the cross dresser reacted to the tragic incident.
Bobrisky's reaction came after a lot of Nigerians tagged him while giving updates on the death of Arnaud, warning that he would face the same fate if he does not stop sleeping with men.
Bobrisky who has not come out to openly say he is gay though he makes insinuations here and there, took to his Snapchat account to give his two-pence on how one can survive as a gay man.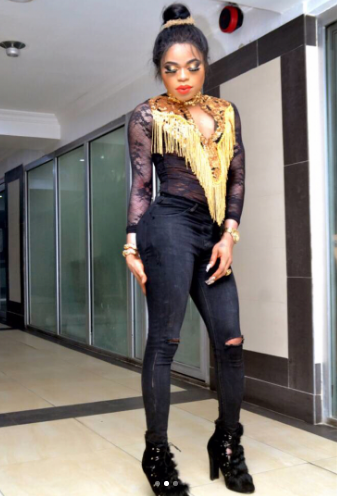 In his view, one can only live as a gay if he has the money to take care of himself and to achieve that, he must get a very rich partner who would be able to foot the bills.
Bobrisky who posted a picture of himself saying he is very beautiful and healthy wrote:
"Awww, so sad he lost his life. But I wanna clear something to some idiots tagging me on this boy's death. One, I never open to anyone yet that I am gay.
Two, if you wanna be gay, I mean you wanna receive d**k in your a*s, there are procedures, I am telling you. Look at Bobrisky, I look so beautiful and healthy."

Writing further, Bobrisky listed the dos and don'ts of living a successful gay life:
"If you don't have money to take care of yourself, then stop being gay or take care of yourself, so you can find yourself a good man to buy you joy and wealth.
1. Learn how to stick to one partner; if you wanna mess around, you own your life, no one can dictate to you.
2. Learn to love yourself first before helping others. Go for medical check up on your health two times in three months. Please, don't go to a roadside nurse and do the checkup o. I mean travel out of the country for a full checkup. The USA is the best place you can go.
3. Use condoms if you really wanna mess around.
4. Eat good meals, I mean more of vegetables and fruits.
5. This is the most important one: if you wanna be gay or want to take a d**k, you need to have money. I mean, be rich to always look after yourself. Your partners' own is just to cum inside you, that's all. But now, it's left for you to know how to take that cum outside."