Reality TV star, Cynthia Nwadiora popularly known as CeeC, has shared photos of her educational certificates after a troll questioned if she bought her degree.
The former BBNaija housemate had posted throwback and recent photos of her cladded in her lawyer regalia on Instagram and tagged it "How it started" vs "How it is going".
A follower, however, questioned if she has finally passed her "Call to Bar" exams or if she bought the certificate.
She wrote, "Did you finally pass or you are about buying it?"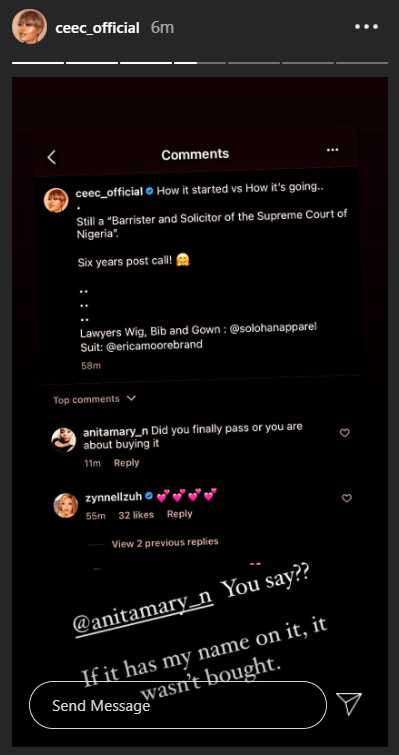 The lawyer didn't let the allegation slide as she called out the lady and showed off her certificates with the caption,
"It was worked HARD for. One exam sitting = SECOND CLASS HONOURS (UPPER DIVISION)"
See photos of the certificates below,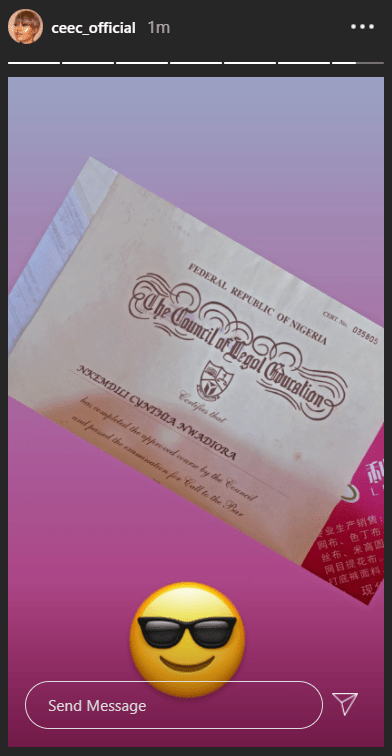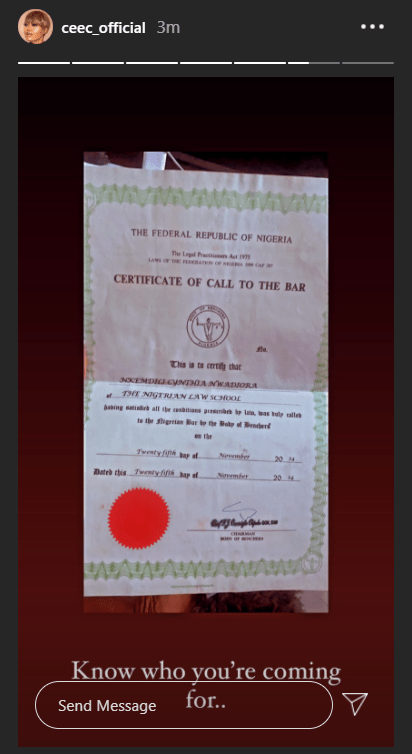 In other news, Cynthia Nwadiora has launched the search for a man who she said was checking her out when he passed by her on the road.
In a video which the former reality TV star shared on her official IG page, she apologized to the mystery man for walking past him while he was checking her out.
CeeC in the video is heard addressing the man, telling him she moved past him too fast, but now, she's ready to meet him and hear what he has to say.
Cynthia, while making the video, described what the guy looked like and how he was dressed when she saw him. According to her, he rocked a black senator and has beards.
Watch the video here.