Big Brother Naija season 7 housemate, Bella, has thanked her lover, Sheggz, for loving her and treating her like a queen.
Bella during a conversation with Sheggz on Friday morning says she feels blessed and highly favored to be loved by the England-based professional footballer.

"I cant imagine you not loving me, you love me so much and you show it. Don't ever think I take this granted for granted, I feel based and highly favored to be loved by you. You treat me like a queen". She said.
This comes after Sheggz expressed frustration at his lover, Bella, over her unwillingness to do his bidding at all times.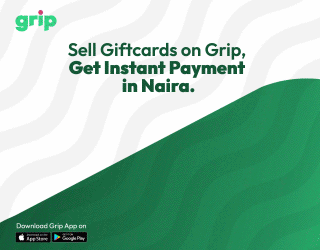 Last night, the housemates received food packages from a sponsor of the show and gathered at the dining area to eat the meal.
Bella grabbed a plate of 'beef and torso' and Sheggz tried to stop her from opening it, and said he wants to reserve it till today so they could eat it together.
However, Bella was hell-bent on opening it and said she does not care about reserving the food till today because they still have two packs of suya. She added that she wants to confirm if there's indeed torso in it because she loves torso. She then proceeded to open the plate.
This aggravated Sheggz and he grew frustrated and angry at her, and said she's sick and stubborn.