Big Brother Naija level-up housemate and current Head of House, Chichi, got quite emotional on Friday night after the house lost the week's wager.
The house often receives a wager task every week for food supplies as part of the twist that was introduced this season. Winning the task means that the house will be provided with enough food supplies for the week.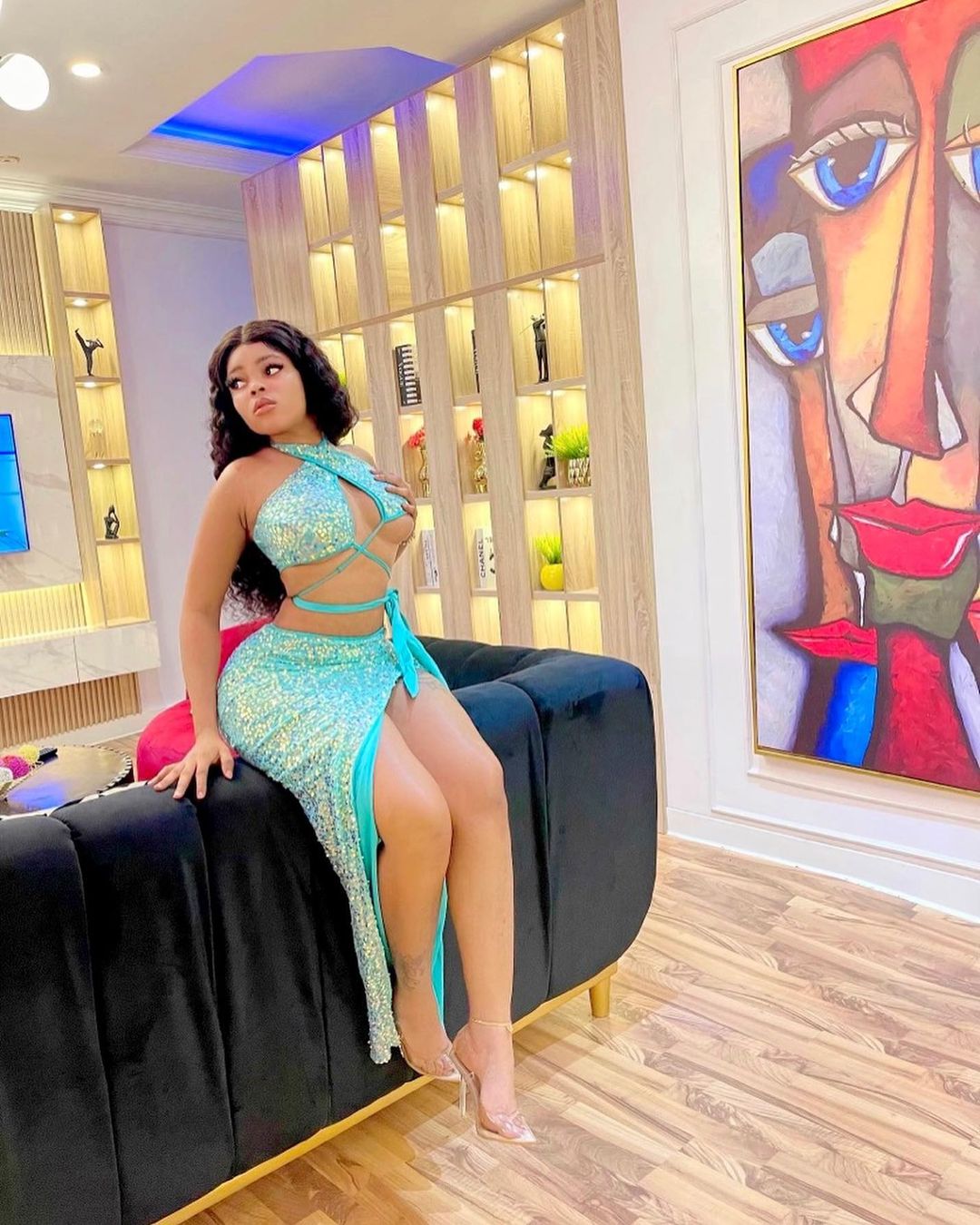 However, last night, after Biggie announced that the house had lost the wager, the Head of House, Chichi, who earlier in the week had trouble getting the housemates to obey her orders, broke down in tears.
Sobbing profusely, Chichi lamented how the housemates frustrated all her efforts to see that they won the wager task in her tenure.
A disappointed Chichi told Bryann that she was certain the housemates would have given the task their best if it were another housemate that won the Head of House.
Watch video below,
It was earlier reported that Chichi appeared to be having a tough time coordinating the house since she emerged as the Head of House.
The 22-year-old exotic dancer emerged as this week's Head of House after she won the Head of House game on Monday and clinched a spot for herself in the grand finale.
After the argument with Bella during the wager task meeting, Chichi broke down in tears as she complained to her friend, Phyna, about the housemates' constant questioning of her orders since she emerged as the HOH.
Recall that, on Tuesday night, the housemates met to discuss their weekly task wager, and while Chichi was addressing the house, Bella interrupted her and, at a point, burst into laughter.
Chichi, who wasn't pleased with Bella's actions, asked that no one interrupt her. Bella, in response, flared up and stated that Chichi's approach was wrong and she wouldn't tolerate any disrespect.
After the drama, Chichi, while speaking to Phyna, sobbed profusely as she questioned why she was the HOH if she could not put the house in order.