Big Brother Naija season 7 housemate, Sheggz, has expressed frustration at his lover, Bella, over her unwillingness to do his bidding at all times.
Last night, the housemates received food packages from a sponsor of the show and gathered at the dining area to eat the meal.
Bella grabbed a plate of 'beef and torso' and Sheggz tried to stop her from opening it, and said he wants to reserve it till today so they could eat it together.

However, Bella was hell-bent on opening it and said she does not care about reserving the food till today because they still have two packs of suya. She added that she wants to confirm if there's indeed torso in it because she loves torso. She then proceeded to open the plate.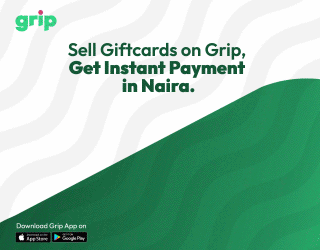 This aggravated Sheggz and he grew frustrated and angry at her, and said she's sick and stubborn.

He said she doesn't listen to him and never follows his instruction which he doesn't like.
"You're actually sick. You're not well. You struggle with instructions. I told you don't open it. Why can't you listen. Bcos you're who?
"Somebody cannot even have a gf that listens," Sheggz said.
Watch the exchange below,
Sheggz and Bella 😂

(PART 1)

Follow for more updates. #BBNaijaS7 #BBNaija7 #BBNaija #BBNaijaLevelUp pic.twitter.com/uiVsSzgxCK

— BIG BROTHER NAIJA (@BBNaija2022__) September 2, 2022
The incident has sparked different reactions from viewers of the show, bulk of whom were not comfortable with Sheggz' tone.
See some reactions below,
@femiomotee wrote, "This is not a healthy relationship and I hope this girls relatives are watching. If this girls ends up with a guy like this, she will regret the decision because it's obvious to see he will be very controlling. Bella please run oooo"
One Divine Favour wrote, "What will people say?" "They will laugh at me". This is exactly what is happening in real life. So many women are in hell because of this. Sheggz has ruined this girl's game. On TV he is a verbal abuser. Very very likely to be physical outside the house."
@fadilat6 wrote, "Oh dear…am scared for whoever this guy ends up with. This is scary. How can one person be this controlling?."
@doctorsupremo wrote, "This is the beginning! More is coming.
I saw the traits from the beginning, but shippers where too emotional to see.
Bella hasn't enjoyed this game one bit, she's under the control n instructions of this boy and it's so sad her game is ruined n she can't even do anything abt it."