Big Brother Naija star, Khloe has taken to social media to call out her 'abusive in-law' for allegedly molesting a minor.
Taking to her official Instagram page Khloe alleged that the man identified as Mr Mario allegedly molested a 14-year-old girl, who is also a family member.
Khloe in a now deleted post gave the accused 24hour ultimatum to turn himself in to the police or she does it the "dirty way".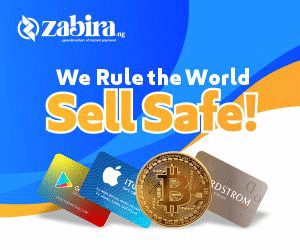 In her words,
"Dear MR Mario, i'm giving you 24 hours to report yourself at the station or we will do it the dirty way.
First of, NOBODY/NO HUMAN born of a woman threatens my FAMILY.

"I don't want to call you the name they call people that do what you are ACCUSED of yet but cannot get away with this i promise you.
only you beats your widfe, only you allegedly molested her kid sis who is just 14years old knowing quite well that she is traumatized from the incident.

"I know how many times your wife comes here crying with her baby and stay for a while cos you wanted to kill her …
God ll make your life a living hell because you don't deserve peace sir."
In a subsequent post the former Big Brother Naija housemate wrote, "so i'll let @nigeriapoliceforce do the needful …. And be back in 24hours. @ablegod90 just go and report yourself cos that little child will get justice 👌 Justice Must be served 😡 #saynotorape❌🚫💔."