Reality star, Alex Asogwa has taken to her social media page to call out a man who talks about how much he loves his wife on social media but secretly cheats on her as she shared her thoughts about 'Detty December'.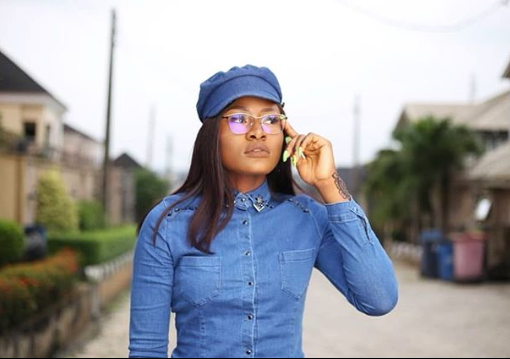 Alex stated that it is quite disappointing for married people and others in serious relationship to be having an affair outside their relationships.
Read her tweets below;
This DETTY DESEMBA is very DIRTY. My eyes have seen. Married men/women, people in serious relationships messing around with girls and boys in corners. Highly disappointing. Making this relationship thing look like a scam to some of us. Tueh !!!!
May the lord give strength to the innocent ones on the other sides of a cheating partner because they'll be home patiently waiting and praying while these idiots will be out ruining lives and passing/sharing curses with people.
I saw one man yesterday. Sometime this year , he posted how he had the best wife ever ,bla,bla,bla but he was out with one small girl, receiving lap dance and kiss ?. He saw me and started acting like he didn't know the girl, trying to be nice to me ?. I'm not blind Onukwu!!
I won't tell your wife o but you'll see this tweet. May the lord punish you and everyone like you especially those that have nice partners waiting at home. Be sharing infection up and down, how heartless of you. Your wife's prayers will do the work now or later.
See, if you are not ready to stick to a partner, don't go into a relationship/marriage. Ruin your life alone, don't drag people into it. To those girls and guys with married people and are aware, it's a hut you'll have in hell. You can't even get a one bedroom. You must suffer.
I don't even understand why people endure things like this . ??‍♀️ It's a no no. Stay responsible or get lost. Damn it !!!! ???