Sister to Big Brother Naija ex-housemate, TBoss, Miss Goldilocks has implored parents, especially single mothers, to be cautious of whom they leave their children with.

Goldilocks, who is a mother herself, took to her Instagram page to share a video of herself warning parents to be careful when leaving their kids with people, even those that they trust so much.
According to her, a situation she learnt about prompted her to give the warning and though she didn't comment on the experience, she however felt it necessary to apprise every parent to watch their kids closely and always listen to what they have to say.
She wrote as caption alongside the video.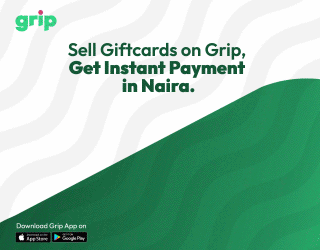 Protection is better than I am sorry.

Please don't get me wrong. I am not saying all men and women are bad and evil but when it comes to your kids don't risk it just to cry later. You will never know a person's real intentions around your children. What looks like a good man and fun and playful could turn bad real quick. I personally am not for the story story. Don't ever be to careful. Never leave your kids around any man alone. I know life will give you moments when you're in a hurry And need to be somewhere and you need someone to watch the children but don't make that mistake. Pay close attention to your children's behavior and actions around the people you bring in your home. They are never too young for you to teach them what inappropriate behavior is. And be friends to your kids so they feel comfortable enough coming to you when a situation arises. I have seen so many videos and I have heard too many stories and I do not want to be a product of that. I am sorry can't change a mistake this big. No matter how lonely you feel take your time and pray that God sends you a good man and even when he is a good man pay attention to his behavior around your children. Don't ever turn a blind eye. Be safe is all I am saying. And if a man tells you, you are acting over protective set him straight and in my opinion watch him even closer. Any parent would bE ok with your behavior and will never question your protection . And when you go to sleep at night your kids room doors should be locked at all times. Because you would not notice when he leaves your room