Big Brother Naija 2019 star, Natacha Akide, otherwise known as Tacha, has advised parents to be their kids' role model.
Tacha said this in reaction to parents who come to her page demanding that she lives a certain lifestyle so as not to be a bad influence on their children, as such kids see her as a role model.
She warned such judgmental parents to keep off her social media space as she can never live her life to please anybody's kids.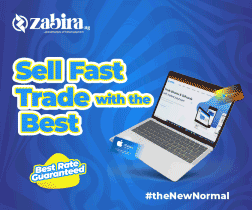 In her words ;
Celebrities should not be expected to live a certain type of way to teach kids that look up to them.
I think it's unfair when you attack celebrities for living in a way you think is not right for kids who look up to them because at the end of the day we are all humans.
What you think is right might be wrong to me so at the end of the day, you should be your own role model to your kids and not expect some popular figure to live a certain type of way to please you or please how your kids see them.
You should be your kids' role model, be their Tacha.
See video below ;