Veteran actress Ireti Doyle's ex-husband, Patrick Doyle, has finally unveiled his new wife, Oluwafunmilayo.
The actor showed off his new wife, Oluwafunmilayo, in a Mother's Day post on Sunday, March 19.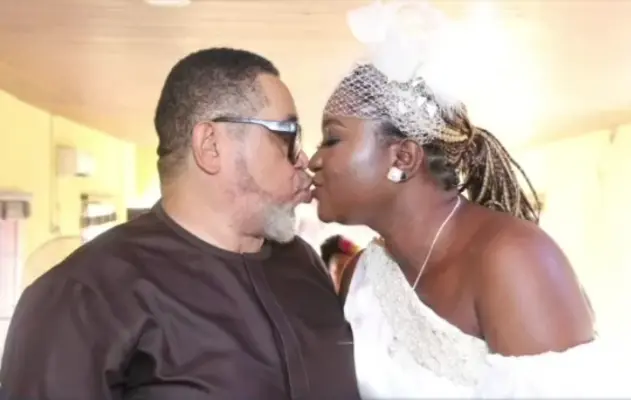 He had taken to his Facebook page to pen a heartfelt note to the amazing women—his late mother, sister, and wife—who have impacted his life.
He also seized the opportunity to reveal the face of his new wife, Oluwafunmilayo, who according to him has taken up the roles of mother, friend, and partner since she came into his life.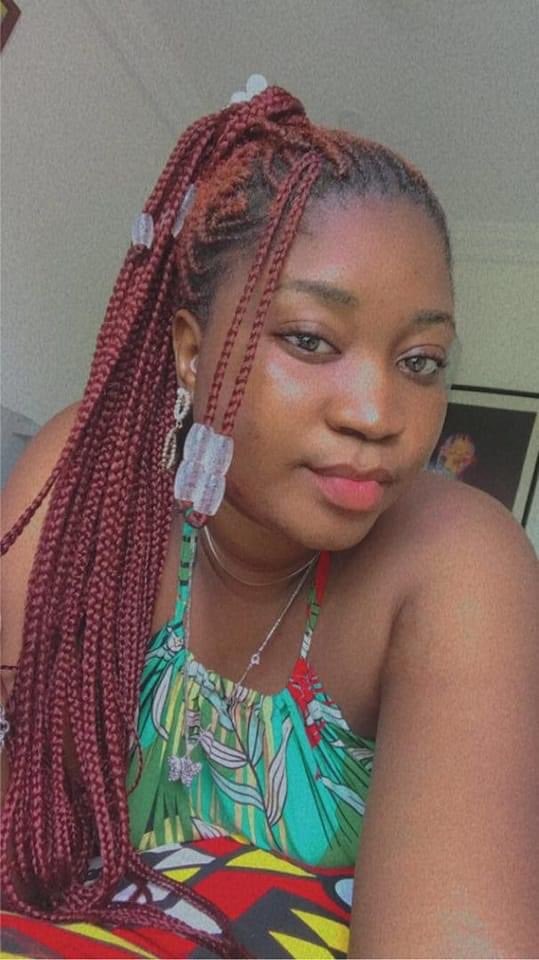 Sharing a beautiful photo of his woman, he noted that he has never been happier all his life.
"On mother's day we are expected to pay tribute to our mothers and all women who have played maternal role in our lives. In my case the 4 women who had acted in that capacity towards me are my late mother Angela Bassey Doyle, my late elder sisters Victoria Doyle, and Ayodeji Alakija as well as my late wife Rosamond Doyle.

"Today to the glory of God this young lady has taken over that role & truth be told, I have never been happier in all my life.Please join me in thanking God for a new mother, friend & partner for life Oluwafunmilayo."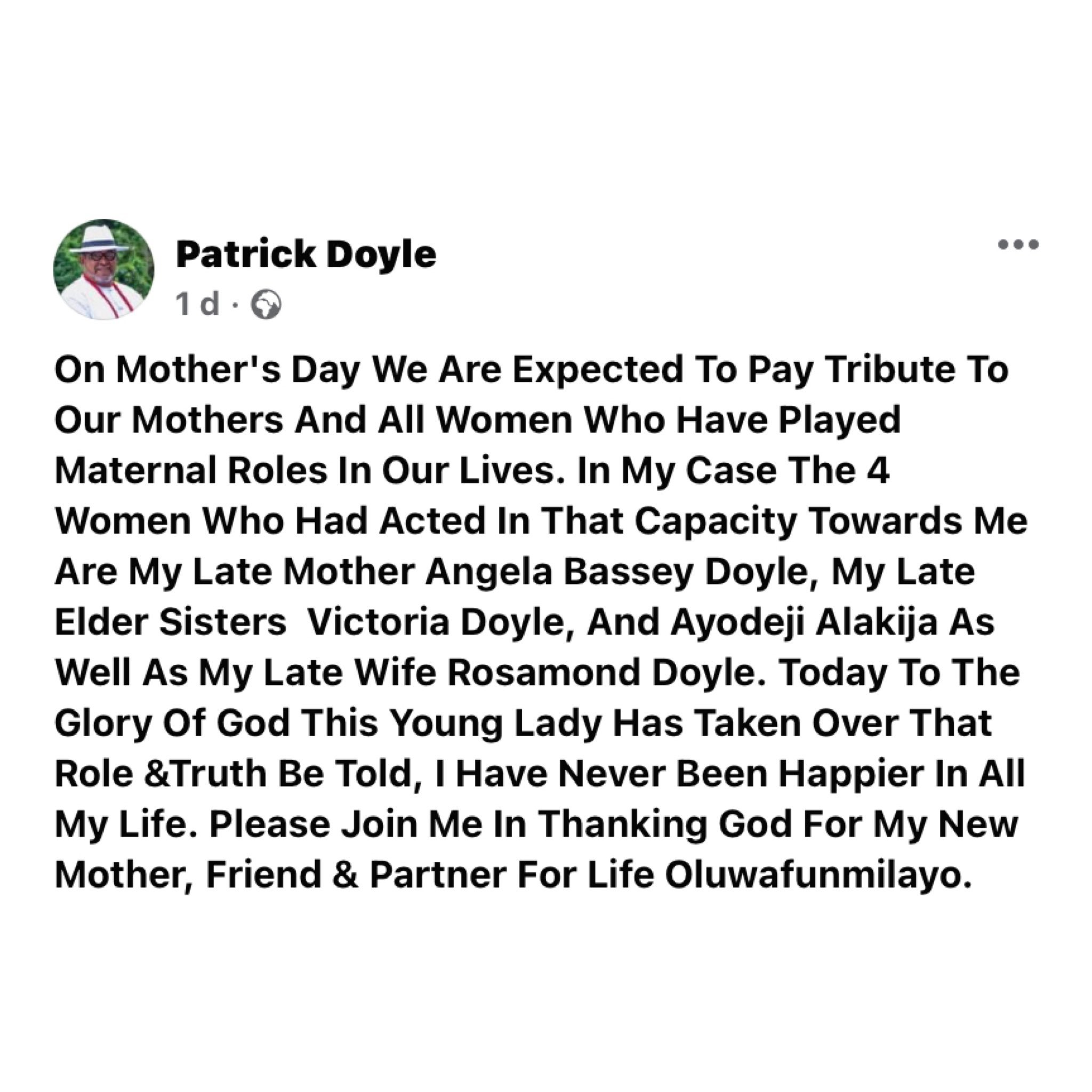 Recall that in January 2023, Ireti, for the first time in a public interview, confirmed that their marriage has crashed.
Ireti, who shares six children with her ex-husband, clearly stated that they are officially divorced. According to her, she shouldn't have gotten married at the time she did, and to the man she married.
"The truth of the matter is that I had no business being married at that time talk less of… let's not even go to the choice of who I got married to," she said in part. ICYMI.