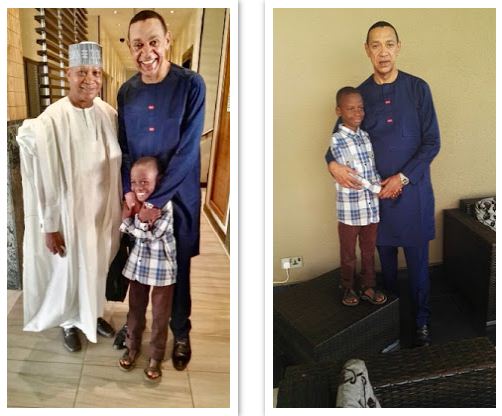 Senator Ben Murray-Bruce has introduced the public to his adopted son, Goodluck by sharing his photos on social media – he'd taken the young lad to elderly Senator Lafiagi for words of advice.
He wrote:
"Lovely time with my adopted son. He is so excited about his school & his friends. He also says he wants SpiderMan for Christmas. I love you. His name is Goodluck. He couldn't hide his excitement when I reminded him that he bears same name with a former President. I love you son.

"I told my son that he is not too young to aspire. Senator Lafiagi was also happy to offer words of advice. Ambition is never too early," he wrote.