Popular Ghanaian singer, Wendy Shay, has recounted how her best friend snatched her boyfriend.
The singer, who asserted that it's difficult for hardworking women to find genuine love, disclosed that while she was busy chasing her passion, her supposed best friend was making a move on her man.

According to her, the boyfriend and her best friend are now in a relationship.
"It's hard for Hardworking women to get genuine love. Whiles I was on the road chasing my Passion my so called bestfriend was also chasing my man and now they are together. So ShayGang excuse me for my language, this song is very personal." She wrote.
Shay recently released a track detailing the heartbreaking experience.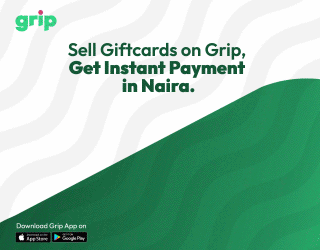 See her post below,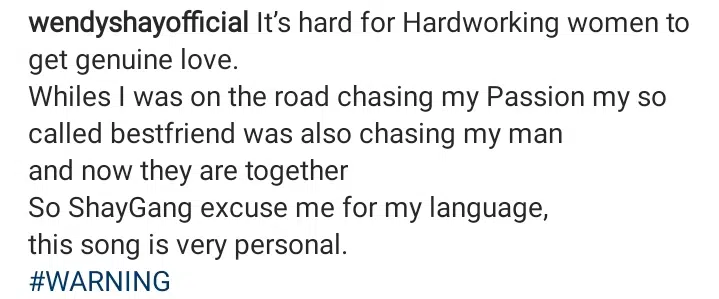 In other news, a Nigerian lady has gone viral on social media after she gave reasons her man won't cheat on her.
In a video shared on her Tiktok page, the lady said 'his family knows me', all his friends know me, and according to her, these are some of the reasons she is confident that her man can never be unfaithful to her.
In an unrelated post, A Ghanaian lady, identified as @jhudykhay on TikTok, has shared her experience with a Caucasian man she went on a date with in the UK.
The young lady, who dressed up in a nice outfit to hang out with the 'oyinbo' man at a restaurant, was shocked to her bones when he brought out a pen and calculator to calculate her share of the bill.
According to her, it was surprising because the total bill was not upto £60 but he still decided to go Dutch instead of covering the bill as she expected.