Today, 10th of November, Nigeria's Alternative Soul singer, Bez turned 32 years old and fans and families all around celebrated him. His wife of 22 months, Bolatito has taken to Instagram to celebrate her man too.
The daughter of former Oyo state governor, Rasheed Ladoja, went comical in asking her followers to wish her man a happy birthday. However in an earlier emotional laden pre-birthday message she posted yesterday, Bolatito extolled the virtues of her man and how much he means to her. See What She Wrote to him below….
My Man Crush Everyday. I saw @bezidakula rise above negativity on Saturday and it blew my mind as I was ready to lose my temper completely. On Saturday he had a gig and a lot of things were going wrong with the organizers and at some point I told him to cancel because it wasn't worth it. My husband said to me: "even if they don't fulfill their part of the bargain, I will go on and do my part because I already committed and it's an integrity issue". To be honest I was dumbfounded because he really was justified to just cancel and not perform and I told him as much and then he said something else. He said "babe, even if it is only one person waiting to see me perform, I will perform for that person because I won't let anyone down". At this point, I had a new level of respect for this man! The maturity he showed and then the fact that he was not willing to compromise his integrity was incredible. Also the PASSION he uses to perform and do what he does is mind blowing. I am truly in awe of this guy, I am so inspired and I just thank God for blessing me with you as my husband, it is a real privilege for me. It's your birthday tomorrow and I am excited for what this coming year has in store for you. God will bless you with so much because you have honored the little he gave you. Your humility, your passion, your talent is AMAZING. I love you so so much @bezidakula. You truly deserve all the great blessings coming your way because you are humble to know that it is all by God's Grace.#prebirthdaytoasting#greatman#inspiration#blessedman#thehomie
She Posted this On Instagram before his birthday, Then on his birthday she went comical as she said….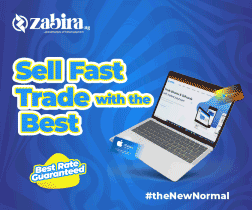 It is OUR Birthday today!!!! Okay fine, it's @bezidakula's birthday. Oya wish US (I mean him) a happy birthday!!! Yayyyy!!!