Bobrisky has dragged Tunde Ednut yet again on Instagram, and this time, it's all because Tunde Ednut shared an unedited photos of his bumps.
It all started yesterday, when an unedited photo of Bobrisky surfaces, which shows the heavy layers of makeup he applied to hide his bumps.
This of course quickly stirred up reacts among folks, with many mocking him, and saying his cream is fake.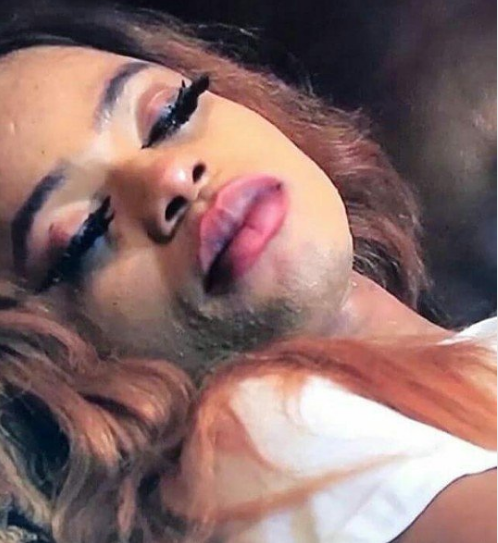 This is not the first time folks would be producing Bobrisky's unedited photos on social media. The bleaching cream expert often dismisses them as doctored, but this time, he found out that the photo was allegedly shared by former singer Tunde Ednut who he has beef with. And it is for this reason that Bobrisky has taken a good time out of his night to roast Tunde.
He said:
"There is this viral pictures I have been seeing on the internet. I go[t]to know that the post was from Tunde Ednut. As we all know, we all know that Tunde Ednut has no future. He has no career. We don't even know if he is a comedian or a singer–maybe an artiste. Because the guy sing, the song nor blow. He did comedy and his comedy nor blow.

I think what Tunde Ednut does now is to laugh at people. We all know that his page on Instagram is so boring. Whenever he wants to make his page busy, he will look for my picture, probably go and edit it and post, so the page can go viral. That guy has no sense. And the only reason he is on my case [is this]: one time, early last year, he 'toasted' me, and I was like, 'what the fuck is this'? I blocked him, and ever since, this dude has been on my case.."
And on and on, Bobrisky dragged the former artiste on his private Instagram story.