Popular Nigerian transvestite, Bobrisky has shared a video of himself, rocking nothing, but just towel, to show off his butt, and to debunk rumors that his hops are fake.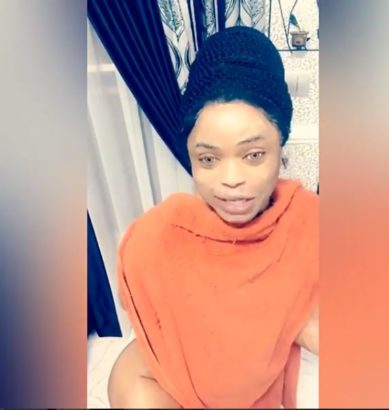 The cross dresser who posed for the video to shut down the rumor draped an orange towel on his shoulder.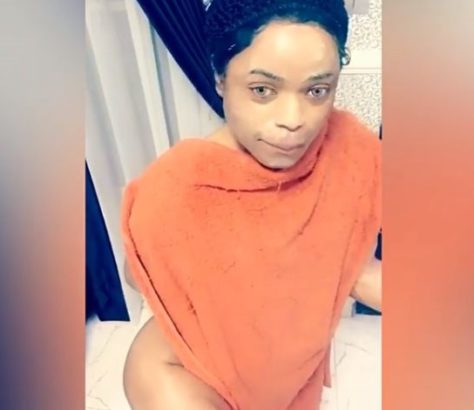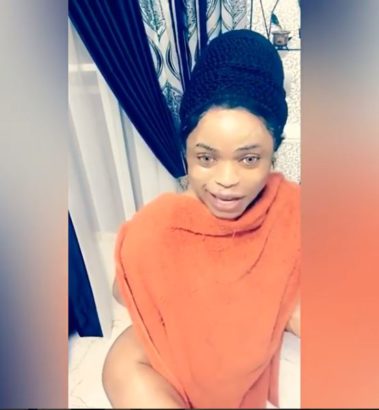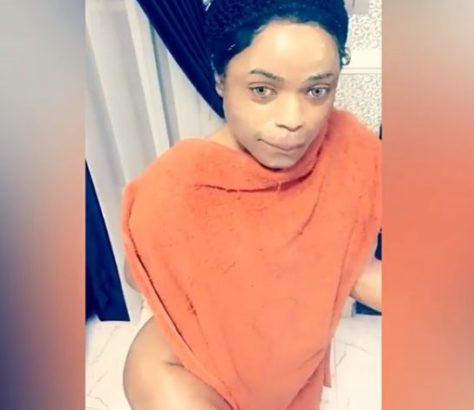 WATCH THE VIDEO:
Meanwhile a mild drama started yesterday between Tunde Ednut and the cross-dresser, after Tunde shared a video of a house allegedly belonging the SnapChat star, saying that he has been quietly moving his properties out of his Lekki duplex.
Though the video did not show Bobrisky moving out, folks threw a party, celebrating this unconfirmed news. Bobrisky sure has a lot of haters.
But the bleaching cream expert has never been one to shy away from speaking his mind, because he posted a video dismissing the claims, and then proceeded to roast Tunde. [Read The Details Here]