Nigerian cross-dresser, Bobrisky has relieved his new gate man, Titus, of his job, about a month after employing him.
The transvestite had parted ways with his famous gateman, Jacob, after the latter lied to him, and he claimed he scammed him of N60,000.
Recall, Jacob told Bobrisky that his father was very ill, and doctors say they'd have to amputate his leg.. Due to Jacob's loyalty, Bobrisky gave Jacob the sum of N60,000.. The crossdresser didn't just stop there, he shared the story on his Snapchat, and some his his followers promised to help Jacob with money.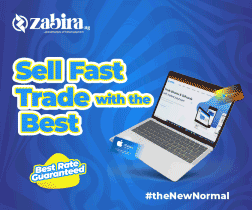 It now came as a shock to us after Bobrisky revealed Jacob lied about his father's health, as he's still in Lagos chilling with some of his friends.
He then later unveiled a new Gateman, Titus – someone he says Jacob brought to him to fill his place, pending the time he'd come back to Lagos.
Watch the Video:
https://youtu.be/3uVBxYh9jFQ
He had shown his followers on Snapchat his new gate man last month, promising to change his life within three months of joining his employ.
It appears three months was too far away to fulfill the promise of changing Titus' life, as the bleaching 'expert' announced last night that he had to let his new gate man go after he caught him keeping in touch with his former gate man, Jacob, whose sack in November was highly publicized.
According to Bobrisky, Titus was communicating via text messages and calls with Jacob.
At first Bobrisky revealed he asked Titus if he'd ever communicated with Jacob since their highly publicized fallout, but he denied ever speaking to him.
In some snaps, Bobrisky revealed his mobile phone was out, thanks to a recent blackout in Lagos, and he needed to call someone urgently.. He called on his gateman, Titus for his phone, and told him to return to what he was busy with..
While, pressing Titus' phone, Bobrisky said a call came in, and the number was saved as a female's name, he checked through, and saw it was Jacob's number, thanks to his retentive memory.. He picked up the call, and discovered it was Jacob's voice.. Bob claimed the caller (Jacob) spoke in their language.
He didn't utter a word, hung up the phone, and went through Titus' text message.. and he discovered Jacob's been asking Titus to leave the house, as he wants to return to his "former boss".
Bobrisky then said, he let Titus go, even though the latter pleaded.