Denrele has declared he isn't Bobrisky's mate as he has been in the Media Industry for the pas 22 years.. 1995 to be precise.
It all started when a Twitter user @chris4bassey, said Bobrisky successfully kicked out Denrele out of stardom. The twitter user wrote; "Funy Enough, Bobrisky successfully kicked Denrele out of stardon. (Just saying fact)."
The Media Personality then responded thus; "Thanks for your analysis, but funny enough, can you define stardom? Because I have been gaming in the MEDIA INDUSTRY since 1995! I'm not anybody's mate!.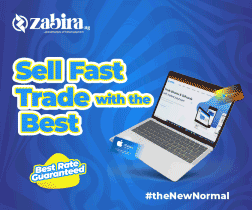 This isn't the first time Bobrisky will be compared to Bobrisky. In 2016, Denrele was accused of not flaunting and cashing out like his counterpart, Idris Bobrisky.
Boborisky, the other day, trended on Social Media last year, after he allegedly received N7m from his lover — who he claims is Africa's fourth richest man… He flaunted the cash, and got busted for being a fake rich boy.
Somehow, Denrele was got dragged into the messy drama and was mocked by lots of people who asked how come he's not getting all these amounts of money Bobrisky claimed he was getting.
Denrele however opened up on why he can't act like Bobrisky and what their relationship is like.
According to Denrele, he has seen Bobrisky just once.
"I heard something about Bobrisky saying that Denrele is poor, that he has a Lexus and a Benz and I have nothing. I thought it was funny when I heard it but I did not reply. Such people are looking for followers. I don't respond to those things".
"It is normal for people to tend to compare us because we have a certain way of dressing that is totally different from what everybody knows. Of course they would try to compare and contrast".
"The kind of job that I do allows me to meet all kinds of people. If somebody gives me N10m, I would not open my mouth to tell anybody because the person that gave me the money would not want me to say it. I do not have to prove anything to anybody".
"I have been with this brand identity for a very long time and if someone is stealing my style, it means the person is not original. If you are doing it your own way, then you are original".
"We are two different people and from the pictures I have seen, I noticed he uses a lot of heavy make-up, I use only powder and that is because I am on the television. Also, he is a lot lighter than I am. We have met once and we do not have any beef,"
"When we met, the first thing I asked him about his lashes because he wore very nice eye lashes and I love eye lashes. I told him his lashes were nice and he even told me where he did it and how much it cost. I have heard a lot of things that he said about me which are not so nice. Maybe it is to get my attention," he said.