Actress, Nkechi Blessing has taken to Instagram to lambaste trolls and those accusing her of being a prostitute and a loose woman.
The 32-year-old brand ambassador iterated that she has the right to do whatever she wants with her body and it is nobody's generational problem.
The heavily-endowed actress questioned if she has ever claimed to be a virgin and advised those trolling her to change their narrative and mind their businesses.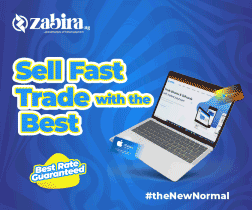 She wrote,
Some low life frustrated idiots on the gram are always quick to open their gutter mouth and call a woman Bitch,prostitute,you F**k this,f**k that!!! And I am supposed to cry my eyes out? Or feel bad? When I do not remember telling you or anyone else I was a virgin that haven't had sex before? Ya all must be moving mad…it's high time all this frustrated internet troll get a better Line…Pathetic set of losers!!! What a 32 year old woman chooses to do with her body shouldn't be your generational problem..Mind the business that pays you👌 PERIODTTTT!!!
See her post below,