Yomi Fabiyi, Filmmaker and Publicity Secretary, and one of Moji Olaiya Burial Committee posted on Instagram that the National Leader of the All Progressives Congress, Asiwaju Bola Tinubu, has paid for the repatriation of the body of the late Nollywood actress who died last week in Canada.
Pictured above is Bola Tinubu with Adun, the eldest daughter of Moji Olaiya.
Though Few days ago, reports went viral that the Ekiti State Government stopped the burial from taking place in Canada as planned.. But then the burial committee however issued a statement denying the reports, saying they were yet to get feedback from the state government concerning the burial.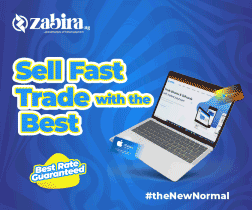 Olukayode Salako has now revealed that Ekiti Governor, Ayo Fayose, dismissed their request even though the Late Moji Olaiya was an indegene and Cultural Ambassador of the state.
Stating that they got assistance from Tinubu instead… Salako Wrote:
WHEN SUCH A MAN OF CRUDE, DIRTY CHARACTER AND ORIENTATION IS IN CHARGE OF LEADERSHIP AND POWER
Burial Committee: Your Excellency, Moji Olaiya is dead and as an ambassador of your state, we would appreciate your support to fly her corpse back to Nigeria for befitting burial.

Governor: Who is Moji?! I don't know any Moji. Please, stop disturbing my phone!

What an aberration! What an akwardness and crudity in leadership! Meanwhile, Thank you Asiwaju Bola Hammed Tinubu for always proving it that you remain among the only few reasonable, reliable and benevolent fathers of the Yoruba nation ever since. Moji's remains are coming back home.

Thank you Jagaban! Thank you all well meaning Nigerians who have contributed in one way or the other. Thank you sir! What a man with such a large heart!
Then, Fabiyi wrote:
The Committee after due deliberation consulted our father and a National Grand Patron of our association (TAMPAN) Asiwaju Bola Ahmed Tinubu on the 21st May, 2017 to inform him of the demise of our colleague Moji Olaiya and that our humble unanimous decision is to have her body back, then given beffitting burial and have her 2 months old daughter re-united with the family.

Today, Monday 22nd May, 2017, the Committee members, Adunola (Eldest daughter of Late Moji Olaiya) and 2 elder brothers of Late Moji Olaiya met with Asiwaju Bola Tinubu and he expressed his sympathy directly and gave adequate support that will cover the entire air-frieght.

On behalf of the family, colleagues and friends we say a big thank you to the National Leader for his fatherly and timely intervention. Further support or assistance from other sources if recieved will be adequately aknowledged. For now, we are geateful to Asiwaju and his family.

The family and committee will however take it from there. Moreso, every other information relating the arrival and burial plans will be released shortly.

Thank you all.