A Nigerian woman is currently over the moon because a land she purchased 15 years ago is now valued at N90 million.
In a TikTok video, the elderly woman, who appeared to be talking to her children, revealed that she bought the land for N1.5 million years ago, when it was only a farm and was not developed.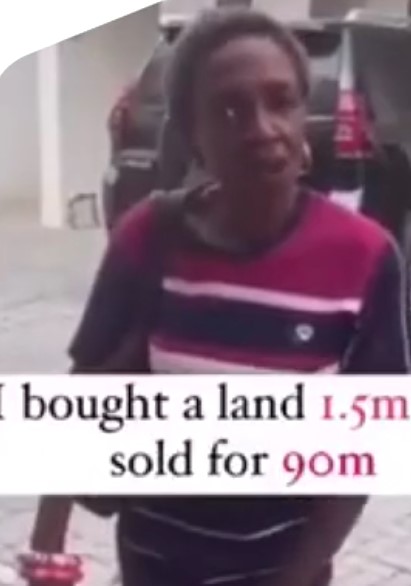 15 years later, the land is now worth N90 million, giving her a handsome profit of N88.5 million.
Her words,
"I bought a land 1.5 million, if you want I'll bring the receipt for you 15 years ago. It's currently selling for 90 million. It was somebody's farm that I bought. There was corn, there was all sorts of things. I saw ridges there. I was the one that took them out."
The video was shared online by a TikTok user who reacted to it with extreme shock.
Watch below,
The video has gone viral on TikTok and sparked a barrage of comments from netizens who asserted that land is a good long-term investment.
A TikTok user wrote, "15 years ago 😳1.5m. Na rich woman nothing you wan tell me"
Ezekiel Ovey wrote, "My boss bought land 6,000 naira as 30yrs ago but now the land is 55millions but he's not selling,Was telling me about land investment to follow up"
@officialkaycee wrote, "My dad bought a land for #250,000 when he was 30years Old and now he is 59 and the land is selling for 25m"
Steph NK wrote, "Land is good investment
My husband bought 2plot 1.2m 2015 and he want to sell 1plot now and they're pricing 6m. from one plot 6hundred to 6m"