Two explosions, believed to be from improvised explosive devices, have gone off in Kano, a PREMIUM TIMES correspondent in the city is reporting.
"Explosions have gone off at Kano GSM market around farm centre," reporter Mohammed Ahmad said. "I'm rushing to the scene."
Details of the incident are still sketchy, our correspondent says.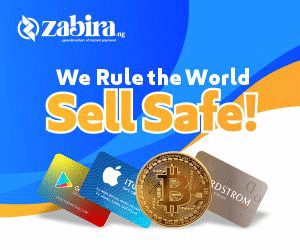 "Many people are however feared dead, and several others injured," he said.
A witness said the first explosion occurred at the market entrance while the second device exploded near a pavilion in the centre of the market.
He said two vans filled with victims were driven away from the scenes of the explosions.
Our reporter, on arriving the scene, later said a teenage suicide bomber is believed to be behind one of the explosions.
An elderly suicide bomber is believed to ferried the second device right into the centre of the market.
He reported seeing a detached human leg, believed to belong to the teenage suicide bomber, near the gate of the market, which was filled to capacity at the time of the incident.
Another witness told our reporter that he was part of those that prevented the teenage bomber from entering the market, forcing her to detonate her device at the gate.
Traders were seen carrying corpses and injured people to hospitals in cars owned by good Samaritans.
The Kano state police commissioner, Muhammadu Katsina, confirmed the incident.
He told journalists the two explosive devices were detonated by two female suicide bombers.
Mr. Katsina said only three people died in the incident. But our reporter said he saw a far higher number of victims taken away from the scene.
The incident came less than 24 hours after a similar explosion in a crowded park in Yola, the Adamawa state capital, left at least 34 people dead and 80 injured.
Today's blast is the first attack on Kano since July 6 when a female suicide bomber struck near a Mosque in the city, killing herself.
The teenage bomber had detonated the explosive at 9:30 p.m that day after she was prevented from accessing the Umar Bin Khatab mosque along Zaria Road.
The incident happened just as faithful were dispersing after observing the late night (Tarawih) prayer.
More to come…