"Breaking Point movie" is set to be a colossal cinema hit in 2020 with amazing stars Like Tina Mba, Shaffy Bello, Timini, Ninalowo, Tobi Bakre, Diane, Fehintola Olukotun Starring Mc Lively.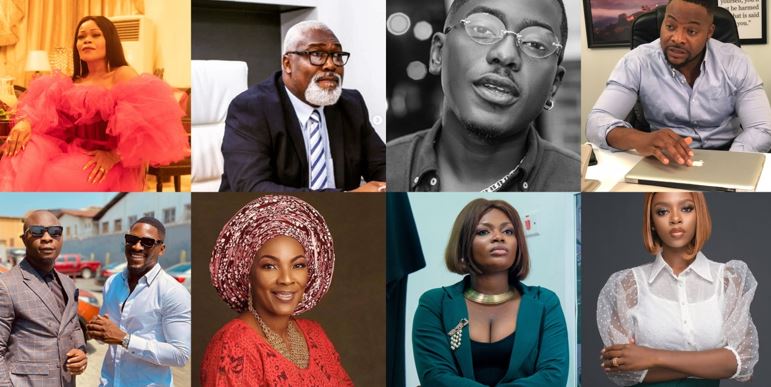 As Nollywood has continued to enjoy an upward ascent in the area of picture quality and every other component that makes for amazing visuals, one of the leading media houses in Nigeria, "Vidi360 Production" made a grand debut of the film production arm of the company by embarking on their first project "Breaking Point" directed by Xela.
The star studded movie features an amazing cast comprised of some of the premier names in the African movie industry like Gbenga Titiloye, Shaffy Bello, Bolanle Ninalowo, Tina Mba, Fehintola Olukotun, Timini Egbuson, Mc Lively, Tobi Bakre, Diane, Cute Abiola & more. Here are the highlights of the wonderful time we had on the set and making of Breaking Point the Movie;
The Amazing cast
One can say the Casting team did a fantastic job as every actor picked, suited the roles they were given perfectly which made for a smooth interpretation of the robust characters to be played in the movie. With over 12 A-list Actors, it was a seamless interpretation of roles and a very enjoyable working experience all round.
The rivalry between Shaffy Bello (Mrs. Akintola) and Tina Mba (Mrs. Okafor) is a fiery one alongside equally captivating lead actor Bolanle Ninalowo (Dozie) who plays Mrs. Okafors son.
Following the success of Elevator Baby, Shaffy Bello & Timini are beginning to become the preferred mother and son duo of nollywood and they once again created their magic on set and delivered an award winning performance.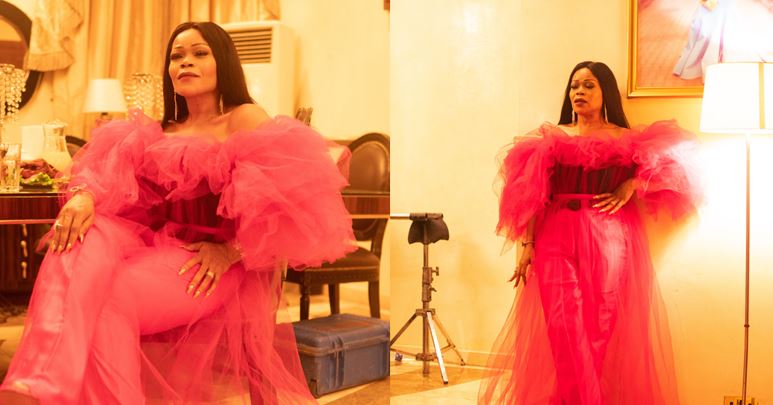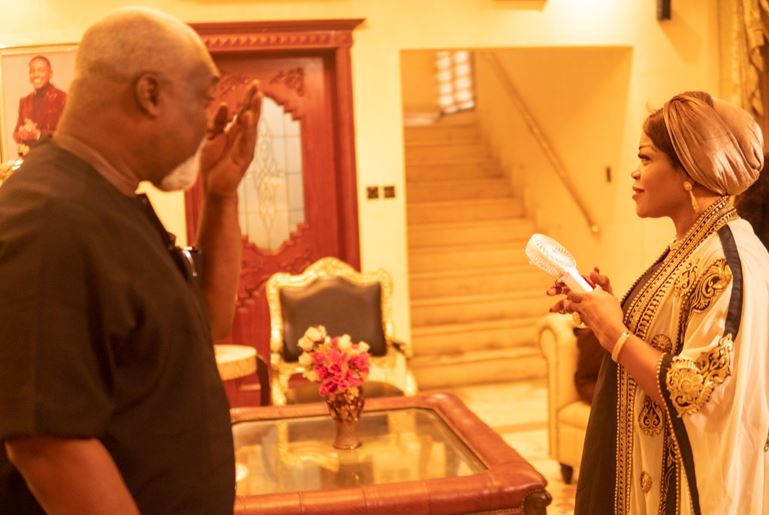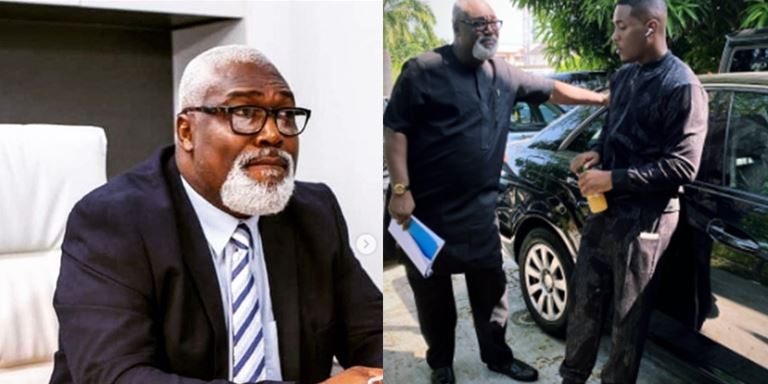 Locations & Props
As we all know, beautiful places make even more beautiful pictures and the stellar job done by the location and props crew, would have one amazed at the attention to detail and the portraying of Lagos as a world-class city befitting of the opulent lifestyle of the characters in the movie.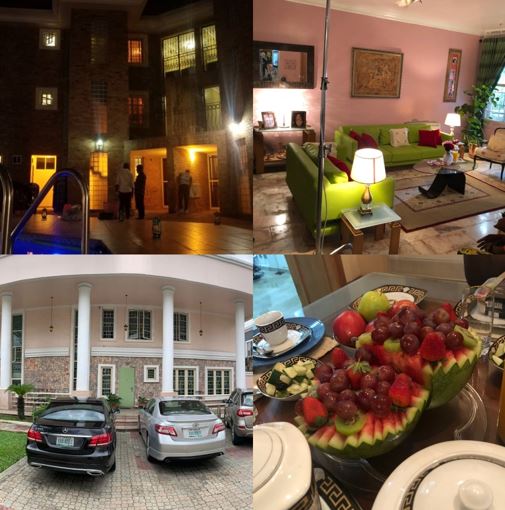 Story is superb
The story is relatable in today's contemporary society – We saw how a young lady had a mindset of sacrificing all it takes and absorbing the pains and abuses of her relationship to the reward of marrying from a wealthier class based on her mother's continued reminders that wealth is the only source of marital happiness.
Another great element to this movie, is the entertainment meets tech aspect which encourages the vastly growing number of African youths who are striving to be leaders and innovators to continue in the pursuit of creativity, self determination and personal discovery.
This movie embodies the major elements of the average personal life of people today; Business rivalry, Love, Hatred, Glamour and Parenting.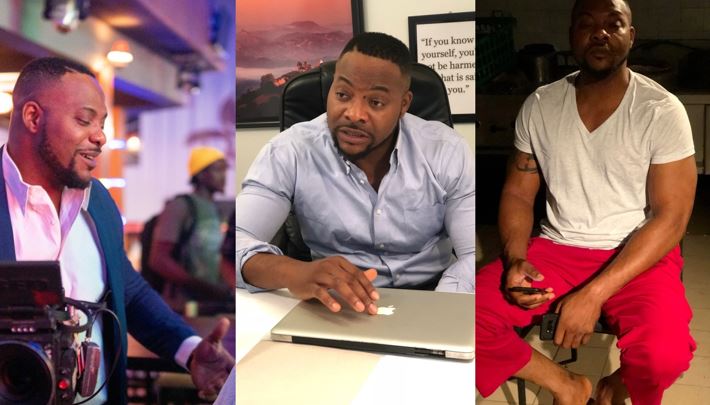 Use of Lighting
Going by the unmatched pedigree of the direction team Adams GUD & Oke Abiola, there is no doubt that the standard of lighting is world class. The Ace directors worked closely with other technical crew members to ensure the best quality for your viewing pleasure.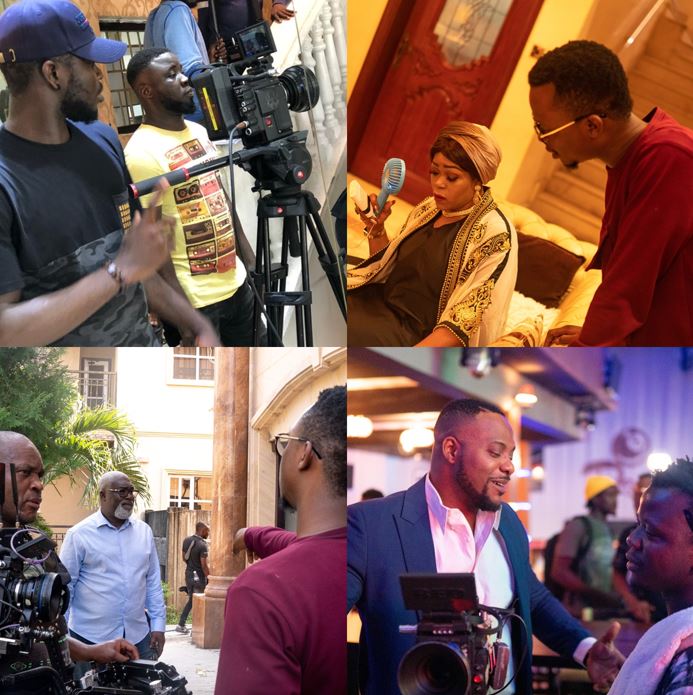 Alte New skool Actors.
The movie also features amazing actors like MC Lively, Tobi Bakre, Diane Russet & Fehintola Olukotun who have recently taken the industry by storm in the last couple years.
Tobi Bakre and Diane Russet, Shot to limelight After their stint at the BigBrother reality show in 2018 & 2019 respectively.
Also popular instagram comedian MC Lively who played Derek Shonde – The tech Geek couldn't thrill us less with his comic facial expressions and marvelous interpretation of his role.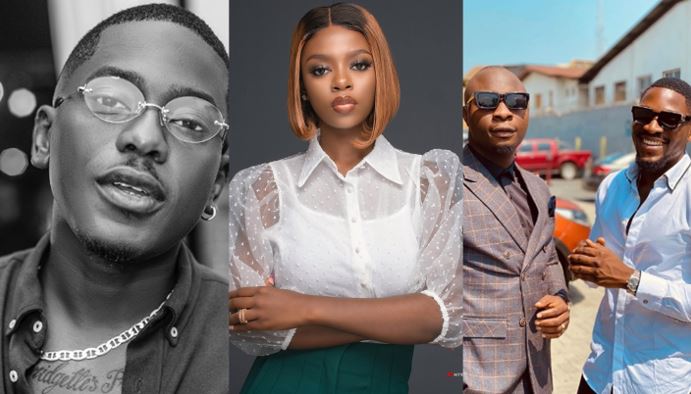 Official Nollywood Debut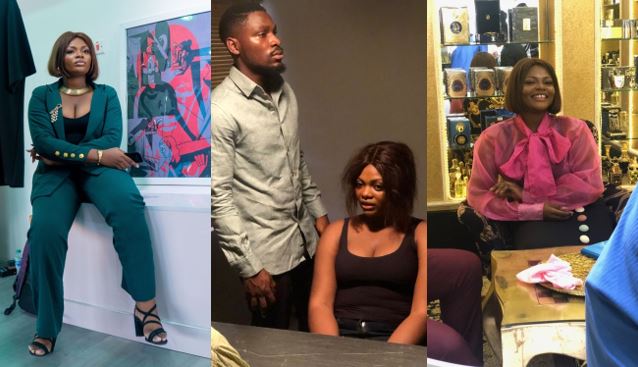 Breaking Point the movie is also set to debut another shooting Star in the person of Fehintola Olukotun as the Female lead alongside Ninalowo Bolanle.
This is geared to be the second mega Debut this year, as Living in Boundage successfully Introduced a new face, Nnamdi Okeke who had an outstanding performance in the second sequel.
Fehintola olukotun played Kemi Akintola and her talent, professionalism, amicable nature and hardworking spirit shows that "she is here to stay" and will be a formidable force in the industry for years to come.
The quality of pictures
We painstakingly sourced some of the best equipments in the world of image capturing, movie production and editing so as to create the crispest, clear and esthetically pleasing picture experience for our befitting audience.
Plot Twist
The plot twist in this movie is unprecedented, as we see an impressive depiction of previously nonchalant timini Egbuson become a business and techy personality with an innovative app with the help of his friend in the agricultural sector. The twist also saw a happy-go-lucky Kemi Akintola devolving into a psychotic rage due to an unexpected twist of fate.
Costuming & Make up
Sodiq Ayinde & Adella did a great job in putting up stylish, glamorous and appropriate looks for all actors for the duration of production – Adella is known for her beautiful painting in King of Boys pictures.
However speaking with CEO of Vidi360, Ifedayo Oniyide expresses his gratitude towards the Actors and crew member stating that "the actors never stopped amazing me, aside the fact that I have a personal relationship with most of them, they were able to give us a professional delivery which is one of our core beliefs at our firm. Their level of humility and the courteous interactions between our crew members, actors and executives on set and even after, has been amazing so far" I believe we have had a satisfying and amazing production and we cant wait to share the visuals with everyone .
Recall that Ifedayo Oniyide was formerly the man behind Mavin Records Media & promotions wheel