A celebrant has gotten people talking online about the ingenious strategy she devised for guests to spray money at her party.
in a bid to keep the longstanding culture of spraying money alive amid the lingering naira scarcity in Nigeria, the host went the extra mile to ensure her guests have money to spray.
She printed customized 'naira notes' with her picture on them and sold them to her party guests for a fee.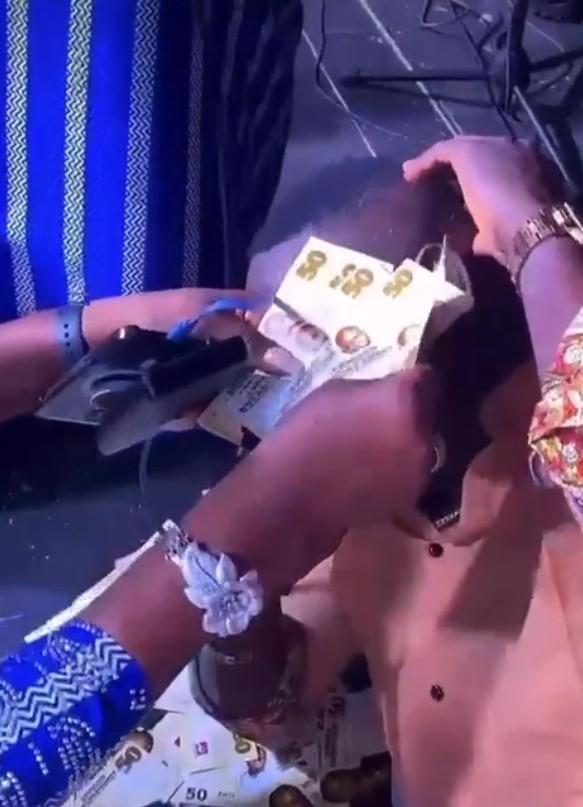 It was learnt that people who needed cash transferred the money they plan to spray to the celebrant, and received the equivalent customized notes.
A video making rounds online shows the guests happily spraying the money on the performer and celebrant during the event.
Nigerian businessman, Isaac Fayose, who shared the video online, wrote, "Who do us for Nigeria? Due to Naira Scarcity, they printed their own party money, you do an electronic transfer, you get the naira equivalent in the denomination you want for spraying at the party. Is spraying a must? Wahala Wahala Wahala".
Watch below,
The video has sparked a ton of reactions online, with many applauding the celebrant for coming up with the brilliant idea.
See below,

Nigerian celebrities including Iyabo Ojo, Akin Alabi, Uche Maduagwu and skitmaker, Isbae U also reacted to the viral video.