Seun Kuti has reacted to Omoyele Sowore's rearrest at the Federal High Court in Abuja which led to an uproar yesterday December 6.

According to the music star, Buhari's biggest weapon is knowing that Nigerians will never stand up for those that stand up for them.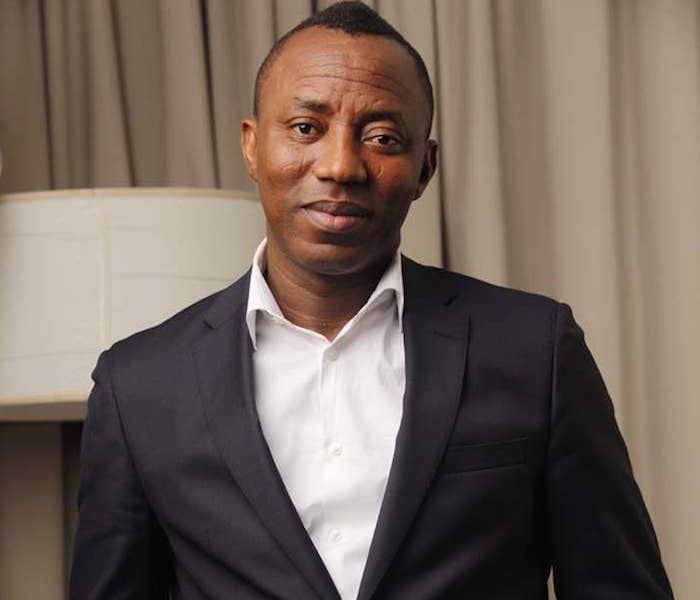 The son of Nigerian music legend Fela, recounted how same treatment was meted out to his father by Buhari when he was the military head of state.
Seun Kuti said his father who had blood all over him was dragged through the streets while everyone watched.

Seun Kuti alleged that Nigerian professionals are Buhari's biggest accomplice as he pointed out that "Sowore is all of us without our shackles."
He wrote:
"They know the Nigerian professionals are their biggest accomplice. They know you have never gone on strike because poor people have no food, because u have food. You have never downed tools because poor people can't go to school because u can afford school fees.
"You have never stopped yes sir for one second because innocent babies are dying by their thousands since u can afford private clinics for your kids ( some of u even employ the poor kids and nearly kill them yourselves). That's why you can't stand up and down tools for Sowore even after the courts of LAW that we all claim to obey has been spat on. I know the truth though cos the stigma of loving the African people is one I'm familiar with! How dare he?
"Who does he think he is?! Hmmmm. Let me tell u, Sowore is all of us without our shackles!!! This is our greatest opportunity to change this narrative. This is our biggest chance to insist on our dignity and our rights not just for Sowore but for our HUMANITY! Let's change this narrative!! UNA GO RELEASE THIS ONE OOOO."
Video below:
Buhari knows Nigerians will never stand up for those that stand up for them – #SeunKuti cc @Gidi_Traffic pic.twitter.com/J6oozBCU9Q

— Gidifeednews (@gidifeedtv) December 7, 2019