A young Nigerian lady has sparked outrage after declaring that she will end her relationship for a reward of N500,000.
She said this during a street vox pop in which women were asked to reveal the amount of money that would entice them to break up with their boyfriends.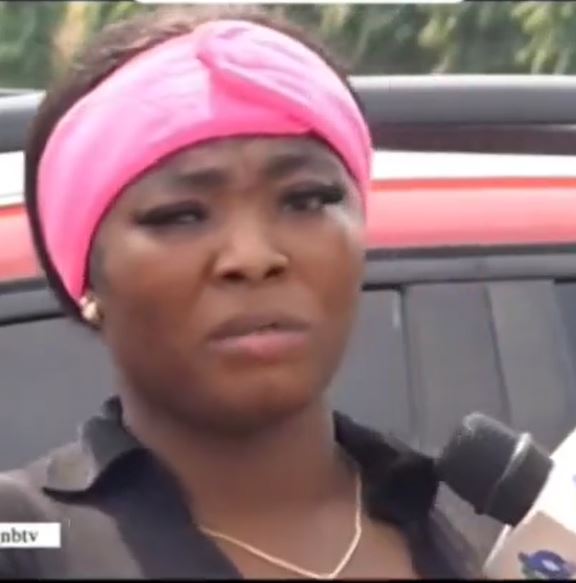 The first woman that was interviewed said that if she's given just N500,000 to end her relationship, she will gladly do it.
She initially mentioned N500 million but changed her mind and said N500k is good enough for her to leave.
According to her, she will gladly leave her partner for N500,000 because, at the moment, the relationship doesn't seem to be heading anywhere.
Another lady said that she would speedily leave her boyfriend for $5000 because he has been misbehaving.
She said she asked him for money and he refused to give her so if she sees 5000 dollars, she will take it and cut ties with him.
When asked what she would do if her man sees the interview, she said that they will have to break up in reality.
Watch video below,
In other news, a young woman has recounted how she lost her boyfriend of four years to the cold hands of death during oral sex in 2017.
Speaking in a recent podcast, the lady disclosed that she was performing fellatio on her partner when he suddenly screamed and died.
It was later discovered that he died of a brain aneurysm due to the intensity of the sexual activity.
[According to Mayo Clinic, brain aneurysm is a weakness in a blood vessel in the brain that balloons and fills with blood.]
The lady said she was heartbroken and devastated by his death, and went through a lot of trauma for six years.
According to her, she only just healed from the heartache about two months ago.
In her words:
"I was in a relationship with him for like 3-4 years and he died of a brain aneurysm in the middle of sex. Kinda like a month or two ago, that's when I finally healed and he died like 2017."