Nigerian businesswoman, Sandra Iheuwa, has stated that when her love is not reciprocated, she moves on swiftly.
Sandra, who shares a child with talent manager, Ubi Franklin, and her marriage to businessman Steve Thompson, hit rock bottom only months after their grand wedding ceremony, made this revelation during a question and answer session on her Insta-stories.
According to Sandra, she can't beg any man to love her and the moment she notices her love isn't being reciprocated, she moves on.

"I move on quickly when love isn't reciprocated I can't beg any man to love me. I will move on to the man that will love. Man no dey finish o," she said.
"I've been through worse o. This is nothing. They think I will suffer or be depressed by making me go through the same thing they swore I will never go through again. I can't suffer when they are not God. I 'm built different." she added.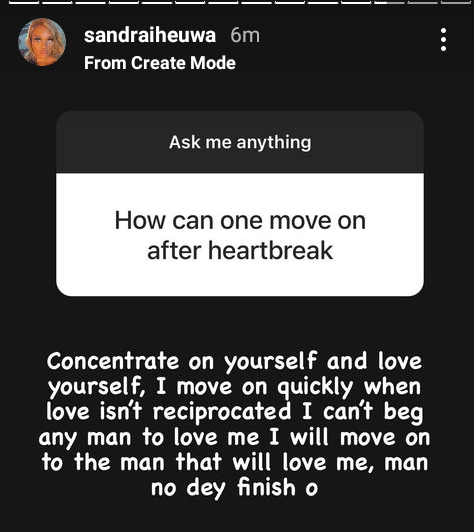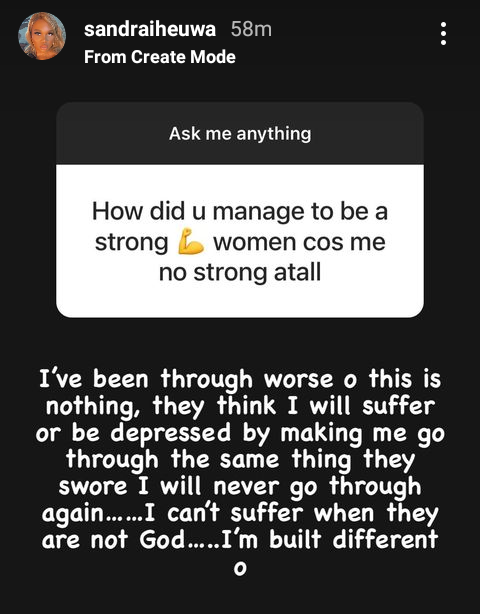 In other news, Nigerian businessman, Obi Cubana has recounted an incident from his childhood that puts to light how bad Nigeria has become over the years.
The socialite took to his Instagram page to recall an accident that occurred when he was in Primary 4 and how school was cancelled for the day, and the pupils were asked to go home through a bush path.
According to him, the teachers didn't want them to see the accident scene and what a dead body looks like. He noted that the same can't be said of Nigeria today.