Popular Kenyan gospel singer, Ringtone Apoko has threatened to quit gospel music if God does not miraculously give him a BMW i8 sports car.
Taking to Instagram, the singer revealed that he has embarked on a 40 days fasting and prayer to acquire his dream car.
Apoko shared a photo of the BMW i8 said to be worth about $147,500 which is also owned by Hollywood actor, and stated that his own "must be yellow".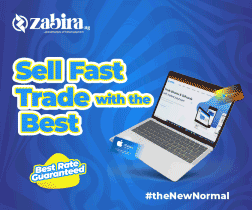 The 26-year-old musician, revealed that if after the 40 days fasting and prayer, and God doesn't blesses him with the BMW i8 sports car, he'll quit gospel music.
In his words, "IF GOD IS NOT GIVE THIS BMW i8 AFTER MY 40 DAYS OF PRAY N FAST AM QUIT GOSPEL MUSIC I CANT SERVE A GOD WHO ISNT ANSWER MY PRAYINGS 🙏🙏🙏🙏(AND IS MUST BE YELLOW)".
In another post he wrote,
"AM NOW GO INTO PRAYER AND FAST AT 40 DAYS. AM PRAY FOR GOD TO GIVE ME THIS BMW i8. PEOPLE ARE DESPICE GOSPEL SINGERS THAT THEY CANT DRIVE GOOD CARS. MY FANS PLEASE NO BREAKFAST AND LUNCH UP TO 40 DAYS🙏🙏🙏🙏🙏🙏🙏🙏🙏🙏🙏🙏".