Reality star, Tuoyo Ideh, has cried out over the inability the sleep or scratch his head after installing artificial hair to cover his bald spots.

Few days into rocking the artificial hair, the reality star declared that women deserve daily awards. He questioned how they can comfortably wear artificial hair for long periods.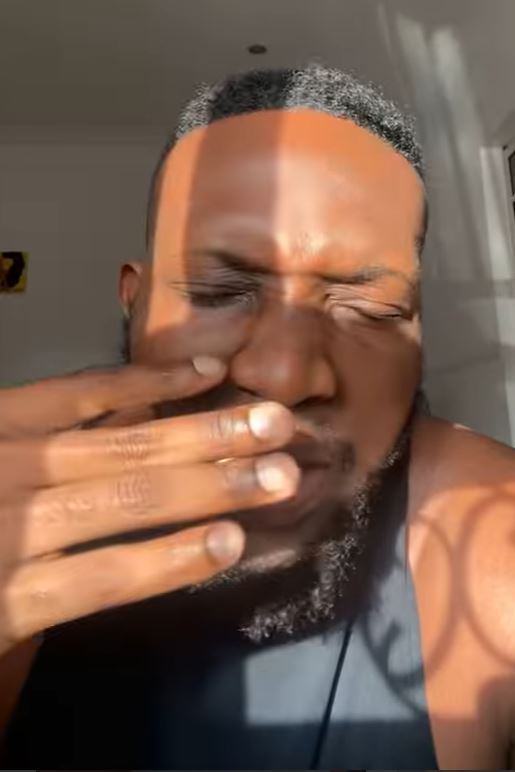 According to him, with the hair he can't sleep like he used to, can't bathe without covering his hair with shower cap, and worst of all, he can't scratch an itchy scalp.
Sharing the video on his official Instagram page, he wrote,
"Happy new month ooh ❤️🎄🎄… Ladies Abeg how can I scratch my hair if it's itching me ? 😩🥺🥶. Women deserve daily awards 🥇".
Watch video below,
In other news, the Big Brother Naija 2019 contestant, Tuoyo Ideh has taken to his social media page to reveal the lie he told during his time on the reality show.
Tuoyo had made fans believe he was a 'part-time stripper' and he lived up to the profession with his 'stripper' styled Friday night part performances.
However, the reality star has now come out to say he's been living a lie.
His post on Instagram reads;
"For over a year now I've been living a lie. Some people have advised me to go on with it but I fear for my mental health and my future so I've chosen to come out.

Big brother was my biggest shot at fame and nothing in the world could have stopped me from grabbing it with both hands but somehow I felt like I wasn't enough and I needed to do more and BE more in order to stay relevant and to get some extra clout. I was desperate, the magnitude of the competition i was going for even made me more desperate so I attached a tag to myself – "I'm a Part-time Stripper" I said to the whole world.

I got the hype I wanted but it was unsustainable, I couldn't live up to it because actually that's not who I am but because I have the body I tried to force it, to push if I could keep living the lie to make it become truth but the more I did, the more I regretted. I wasn't deriving any pleasure and in fact I felt like I was making a fool of myself so I had to stop."