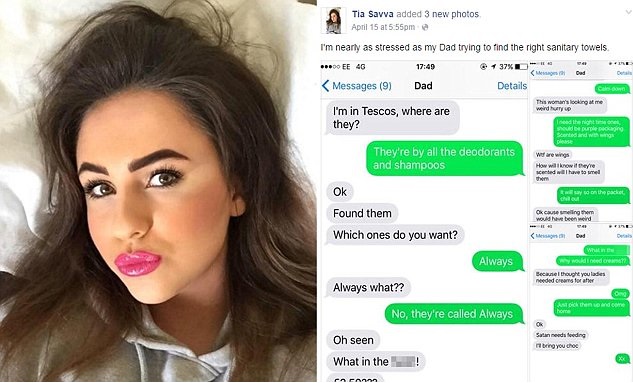 A daughter's hilarious text conversation with her dad as he struggled to buy her sanitary towels from the supermarket has gone viral.
Tia Savva, from Bedfordshire, shared screenshots of the amusing chat on Facebook as her father roamed the aisles of Tesco. What was supposed to be a 5-minutes dash to the store turned into a baffling excursion.
Peep the funny convo below.