Davido's girlfriend, Chioma seems to be getting more in touch with her social media self as recently, we've been seeing her in some social media funks.
The lovely who clapped back at a troll who said she abandoned her cooking hobby because she's got an 'assurance', has said she looks like Ghanaian actress, Jackie Appiah.
After one of Jackie Appiah's fans commented on her page that if she puts her face in certain way, she looks like Chioma, the latter affirmed that she's thought about that too.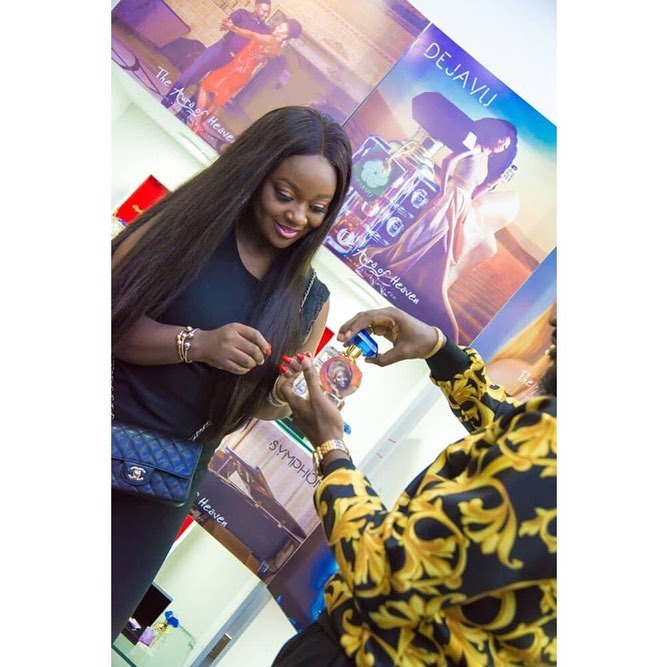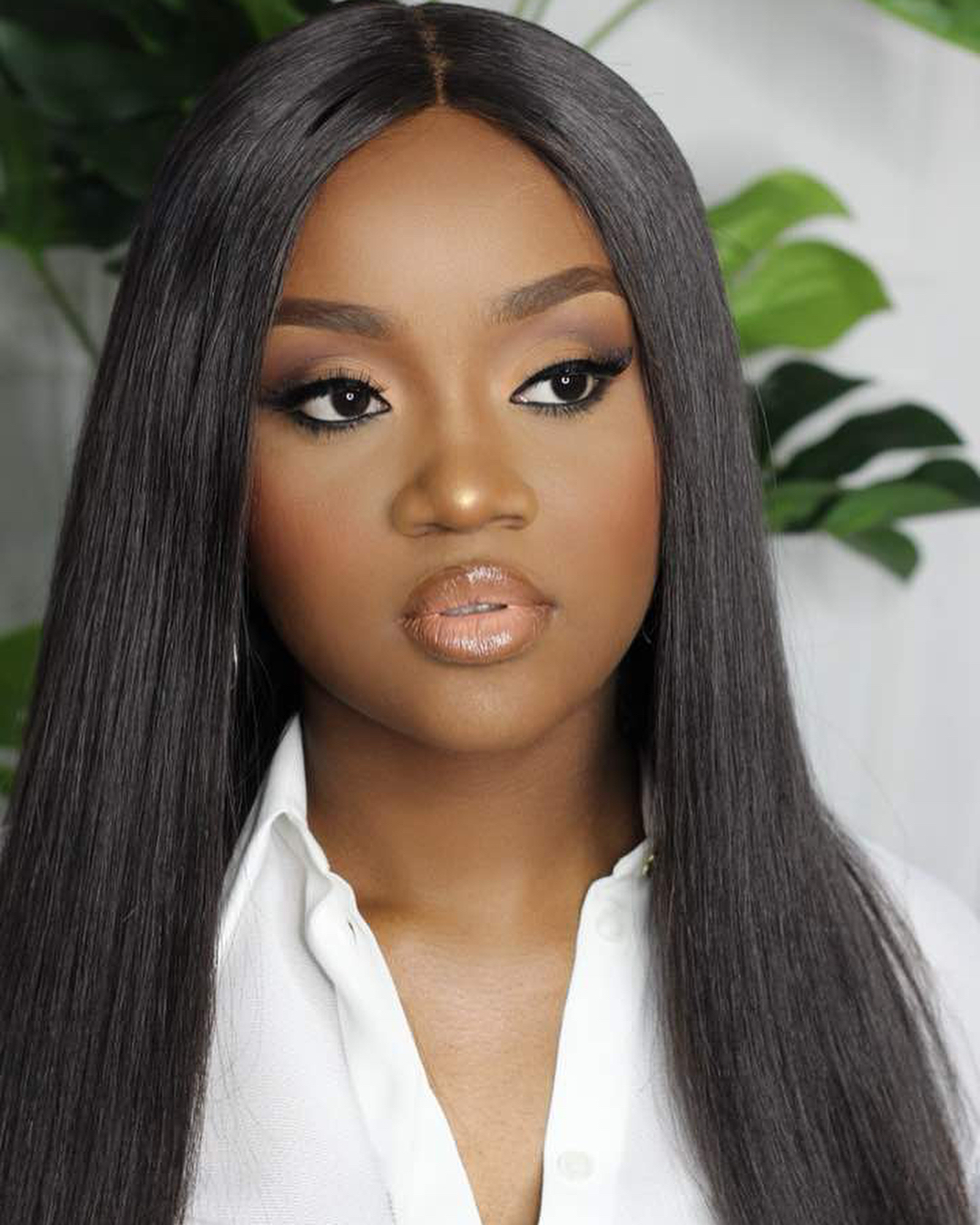 The fan wrote, With your head bent downwards you and Davido's chime has got a little resemblance @jackieappiah
And Chioma affirmed that she's also given the thought, @efya_baxter I just said the same thing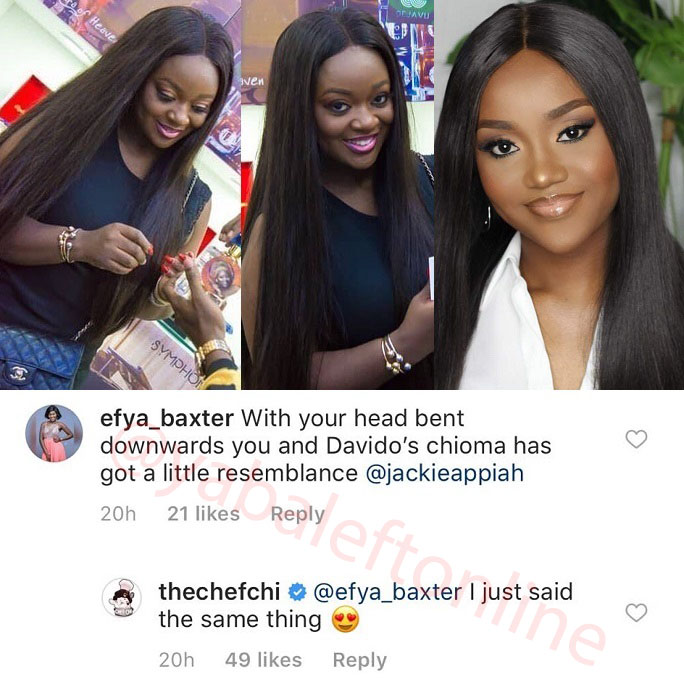 What do you think tho'? Do they look alike?