A Nigerian man said to be in his sixties has tied the knot with a young girl in Kano State.
A video from the simple wedding ceremony recently found its way to the internet and sparked outrage from Nigerians on social media.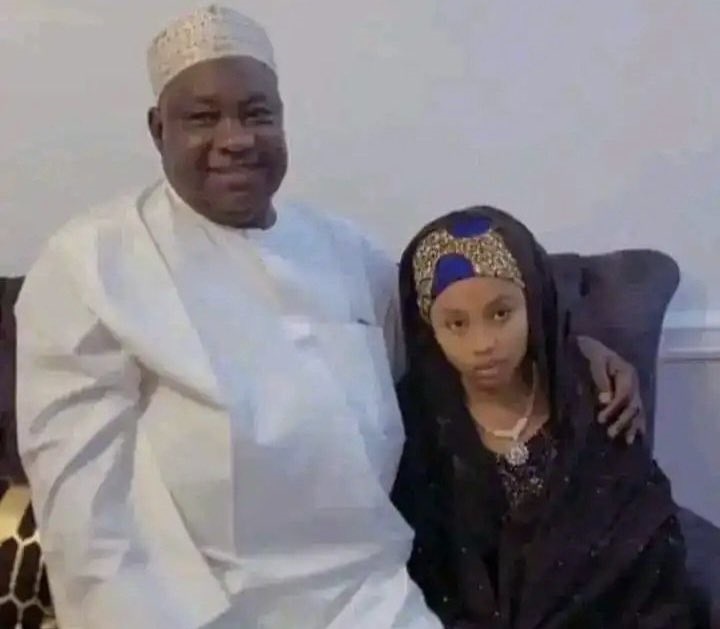 Speaking on his choice to marry the young girl, the man described her as his choice and said they are in love with each other.
"She's my choice, we love each other", he said.
However, there are conflicting reports about the girl's age. While some claim she's an 11-year-old minor, others claim she's 21.
Watch video below,
Reacting to the video, a Twitter user @Monnyx4 wrote,
"70% of northern muslims men are paedophile? These is what they enjoy doing, the girls parent should be arrested what sort of nonsense is these ehnn? I don't know the joy they derived in getting married to a child. Thank God am not a Northern Religion of immorality and vengeance".
Another Twitter use @Ojbanji wrote, "So the little girl has no parent abi if the Alhaji choose to be oloriburuku what about the parent that gives birth to that little Gurl 🤔🤔🤔🤔… Shey madness they worry them ni abi they're blind… Where exactly are we heading in this country nitori olohun 🤦🏾‍♂️".
However, amid the backlash, a Twitter user, @Yaaboy6, supported the elderly man, saying,
"In the north we don't fornicate like you do. In the north we don't womanize like you do. In the north we don't rape underage like you d. Bcos our women don't use to dress seductively. Our mothers were married at 14 to 15 but they enjoyed it the most bcos we become friends to them".