An alleged phone conversation between the principal of Chrisland Schools in Lagos and the father of Whitney Adeniran, the 12-year-old student who died during the school's inter-house sports, is making the rounds online.
In the heartbreaking audio recording, the bereaved father is heard pleading with the principal, whom he identified as Mrs. Amowo, to tell him the truth about what led to his daughter's death so that he may find closure on the tragic incident.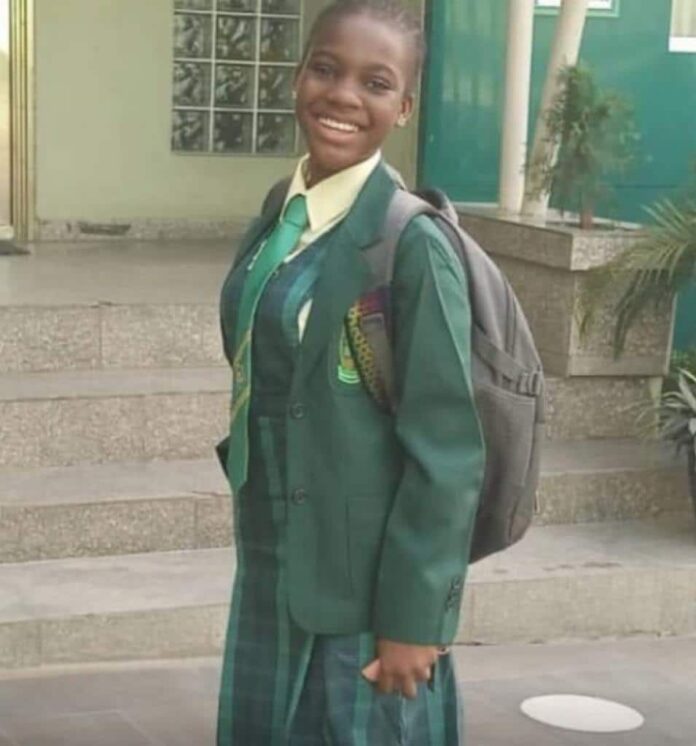 The heartbroken father noted that his family is his priority on his vision board, and he made sure to give them everything, including sending them to the best schools, because he grew up without a family.
He said his main goal was to raise a beautiful family, and he achieved that with the birth of Whitney, who, according to him, changed the course of his life and made him a man.
He said it's disheartening that he lost her and pleaded with the principal to open up to him about what led to her death and stop trying to protect the integrity of the school.
The principal, however, insisted that she isn't hiding anything and really does not know more than what she was told by witnesses: that Whytney slumped.
Listen to the audio below,

This comes after an alleged Chrisland student claimed in a viral audio recording that Whitney Adeniran died from electrocution and did not slump, as the school claimed.
The yet-to-be identified student who made this claim in a trending audio said that contrary to the school's claim that Whitney slumped, she died after mistakenly touching a naked wire from a cotton candy vending machine.
"We went for inter-house sport and in my own school, we do go to the stadium. In the stadium, there are machines like cotton candy vendor machine, popcorn machine and stuff like that.

Her mouth was foaming; her veins were popping. Her tongue just disappeared, they now poured water on her and took her to the back, and then they took her to the hospital," the purported student said in the audio.