A Nigerian evangelist, Gideon Akande, is of the opinion that any Christian woman who likes wearing high heeled shoes is married to the world.
The clergyman took to his Facebook page to share his opinion which has now stirred controversy on social media. According to him, high heeled shoes are a 'worldly' fashion item and any Christian woman who wears it is not truly born again because "her soul is in the world".
Speaking further, Evangelist Akinde averred that no godly, chaste and modest woman can ever be caught wearing a high heeled shoe.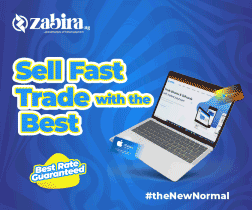 Sharing a photo of a red high heeled shoes, he wrote, "A Christian woman who like wearing high heel shoes is married to the world; she may be in the church, but her soul is in the world. You will NEVER see a godly, chaste and modest Christian lady wearing high heel shoe."
See his post below,