Chydo Lawrence has just received the sum of N20,000 from a US Lady, Glenda who decided to reward him for the meaningful and insightful comments he makes on a daily basis on YabaLeftOnline.com Facebook Page.
This is coming after a Ghana-based Nigerian Guy, rewarded another reader with the sum of N100,000 for a Brilliant comment she made on our page. [Read Here]
This isn't the first time a reader will be rewarded by another reader for a comment they've made on our Facebook page… It has happened a countless of times, and this is just the latest.
Glenda, a New York-based US Lady, who is an avid follower of our blog, decided to reward Chydo for his insightful comments.
She revealed in a post that she's been following and reading Chydo's comment for sometime now, so she decided to reward him as most of his comments has impacted her in a positive way: "Hey, I've been reading your comments and they literally make a lot of sense please how do I reach the admin of this page? I want to send you money, I read one of your comment and it helped my life. Please do respond", she wrote to Chydo via the comment section..
..and then she contacted us, and sent the sum of N20,000 to Chydo..
Below is the post we made on Facebook, his comments, and her response!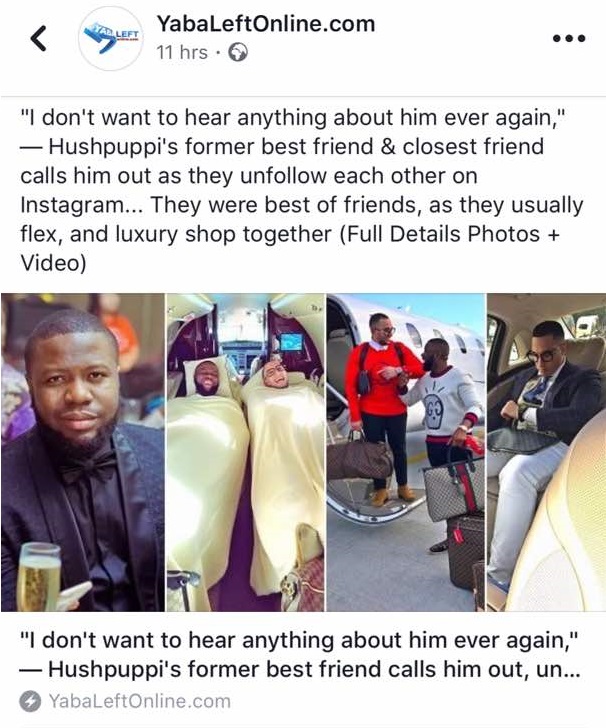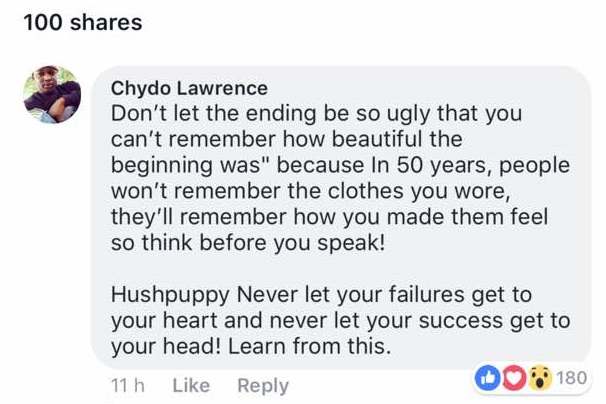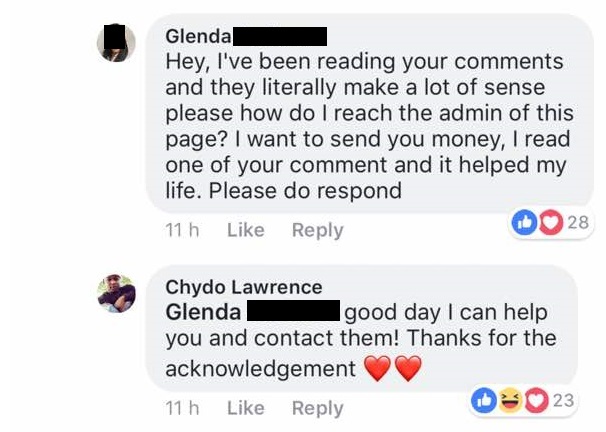 Screenshot of the Credit Alert he received.
Chydo Lawrence further thanked YabaLeftOnline.com. He says the Blog has been a blessing to him, as well as other readers!
GOD BLESS GLENDA!!
Meanwhile, You can get to see our posts First on your newsfeed..
Do the Following, so you can get to receive our updates FIRST on your newsfeed:
– Open your Facebook App (iOS or Android)
– Search for our Page… Goto our page: YabaLeftOnline
– Tap on Following.. (It is beside like)
– Then Tap on "See First"..
– Then Tap on "Edit Notification Settings".
– Then Tick All Posts.
You are all set to see our Posts First on your newsfeed.