A single mother of one has admitted to making love with her own son because she was missing her ex-boyfriends.
Speaking in an interview on Ghana's VIBES IN 5, the single mum narrated how her son had offered that she use him to satisfy her sexual urges after hearing her repeatedly complain about missing her ex-boyfriends.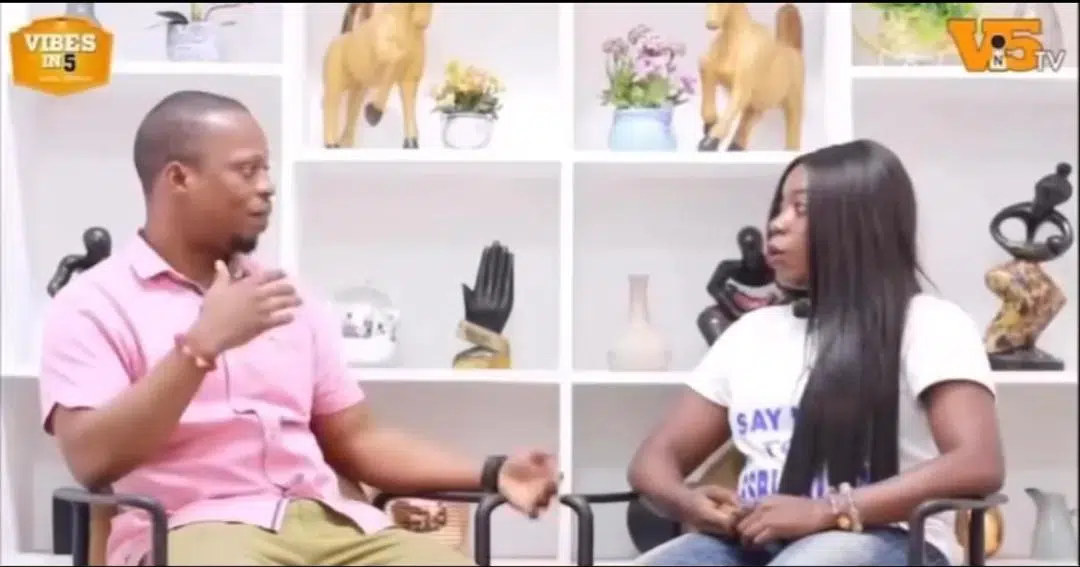 She said that she frequently wrote on her WhatsApp status about wanting to go back to her old boyfriends, and when her son noticed this, he evidently didn't want her to go, so he offered to sate her urge.
She claimed she eventually gave in to the desire by going down with her son once, but it was a one-time thing as she vowed never to do it again even though he proposed to be available if she ever needed him.
Watch her speak below,

In other news, an 18-year-old Kenyan girl, Emily Nyaruiru, who is married to identical twin brothers, Peter Kimathi and Teddy Kimathi, is expecting their first child.
Speaking in an interview, the expectant mother said she is not sure who the father is as she is married to both men and either of them could be responsible.
Emily, who went viral after she revealed she was in a polyamorous relationship with the twin brothers, said it was their choice to get married and they are happy together.
According to her, her mother was initially against the union, but she's now very supportive.
One of the twin brothers, Peter, who met Emily first, recalled that at the time he was dating Emily, there were moments he would allow his brother to speak to Emily on the phone on his behalf.
When questioned about how he felt when his brother fell for his wife, Peter noted that he was very much okay with the situation.
Emily on her part said that after meeting the two, she decided to love them both considering they had similar traits.