Ace comedian, Bovi, has addressed social media trolls tagging his daughter, Elena rude for her reaction in a video he shared online.
In the video the comedian shared on his social media page and elicited a barrage of reactions from social media users, Elena was in the sitting room watching TV while her brother assisted their mother in the kitchen.

Bovi then asked Elena to join her brother in the kitchen, adding that she doesn't know how to cook.
Elena immediately got up, but informed her father that she was doing what he asked because she didn't want any drama from him.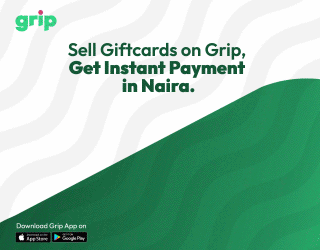 "I said Okay, I'm not ready for drama, I'll go and help… Drama with you when you don't know how to cook". She said.
Her response got a lot of social media users talking, with many tagging the little girl as rude.
Well, her dad, Bovi, has now reacted in an Instagram post. According to him, times have changed—he noted that his daughter's outspokenness was mistaken as being rude by the trolls.
He further stated that they were triggered because they were abused growing up, so they couldn't relate to his interaction with his daughter.
In his words,
"How times have changed 😀😀😀
UPDATE- I have read all the comments and I'm convinced people see what they want to see. To those who found it lighthearted, you can tell there's emotional equilibrium in their lives. They could see that speaking freely doesn't necessarily mean indiscipline. And we were basically on cruise.

As for those who were alarmed, check well, we were raised to think confident use of words amounts to being rude. That's why in some places, a younger person asking an older person "how are you" or "how nau" is regarded as being rude. Cheer up. You're triggered because you were abused growing up and you have mistaken being outspoken for being rude. That's not to say kids can't be rude. But in this scenario, she wasn't being rude. Cheer up!"
Watch the video below,