Popular Nigerian Instagram comedian, Mr Macaroni has revealed he once tried auditioning for the BBNaija reality show, and has taken to social media to share his experience.
According to comic act, he went for the Big Brother Naija audition on February 1st, 2019, as he believed the reality show would bring him to limelight and help his career.
Recounting his audition experience in a lengthy Facebook post titled, "this is my story", Marcaroni revealed he got to the audition center as early as 4:01am but still met over 800 people already at the venue.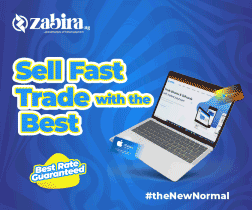 After much waiting, the entrance gate finally opened and everybody rushed, including himself to gain entrance into the hall.
The struggle for the golden opportunity of auditioning was much, and was indeed the survival of the fittest.
However, after a lot of struggle, the comic actor didn't get auditioned and was left with no choice than to quit his BBNaija dream.
Bringing back the memories, he took to his Twitter page to share his story with his fans and followers.
He tweeted,
"So about 2 years ago, February 1, 2019, I went for BBN Audition and I shared the experience on my Facebook. Read and Enjoy. 😁"
Read his full story below,
So about 2 years ago, February 1, 2019, I went for BBN Audition and I shared the experience on my Facebook.
Read and Enjoy. 😁 pic.twitter.com/Wp3cCHLWrS

— DeboMacaroni (@mrmacaronii) January 7, 2021