Popular comedienne, Chioma Omeruah professionally known as Chigul, has shown off her incredible weight loss transformation.
The comedienne, who doubles as an actress, has been undergoing weight-loss exercise regimen and has been sharing her progress videos on her Instagram page.
Chigul recently took to photo and video sharing platform, Instagram, to show off the results of her months of consistency and sacrifice at the gym.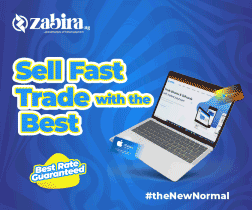 In the new photos, the actress obviously looks slimmer, having shed some pounds.
She captioned the photos,
"Day 7…of a fruit fast…..7 poses of 7 pictures because I am 7 times a lady😜….
1st and LAST time of this outfit….it's open in the back…. "Unable to can" wear it….
Shall I dash someone?….. Bet who?🤷🏿‍♀️🤔🤔🤔
Good afternoon please 🌻🌹🏝️💕💕💕💕💕💕"
See more photos below,
In other news, Chigul took to her Instagram page to call out young men who are sliding into her DMs to ask her out.
In a video shared on her page, she warns said men to stay away from her – she says the men coming to her should go back to their online classes instead of trying to woo her.
The actress went on to joke that some of them would call her baby instead of addressing her as mommy. Chigul also noted that she wouldn't mind if she is a bit older than men within a range of four or five years but the ranges twenty and ten is something she cannot do.
She said she would rather prefer to be approached by men who are within the same age range as her – Chigul, who has starred in a few blockbuster Nollywood movies went on to say that she would have nothing to talk about with the men.
She told all young men coming at her to find somebody else. In the video shared on her page, the actress went on to say that a lady dating a young guy cannot work in Nigeria because this is not America.
Watch the video here.