A commercial bus (danfo) driver made a nasty scene somewhere in Lagos state when he used his own excrete on some officials of the Lagos state Traffic Management Authority (LASTMA).
The traffic management officials had tried to arrest him for possible traffic violation. The erratic driver then descended from his vehicle, pulled his trouser, removed his pant, bent down and then pooed on his hand.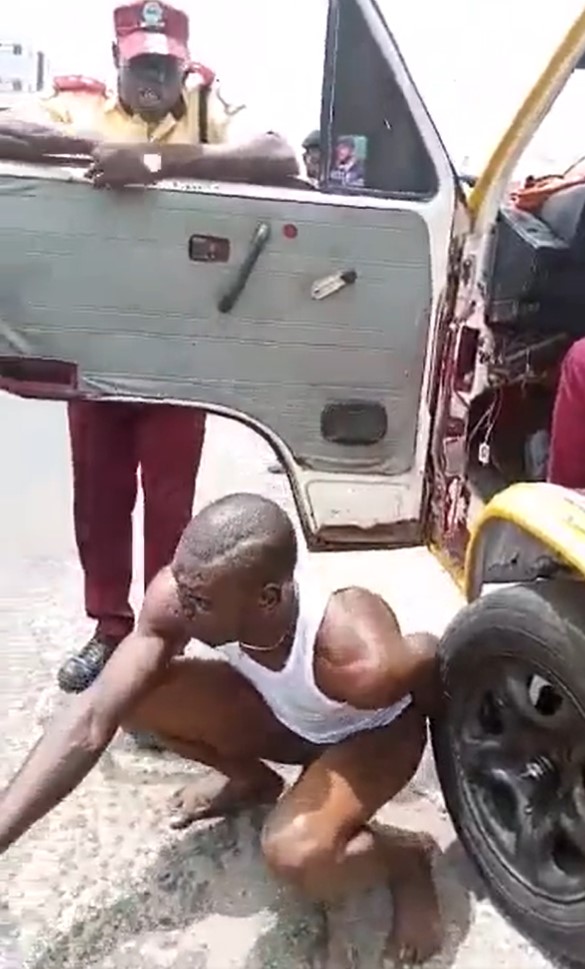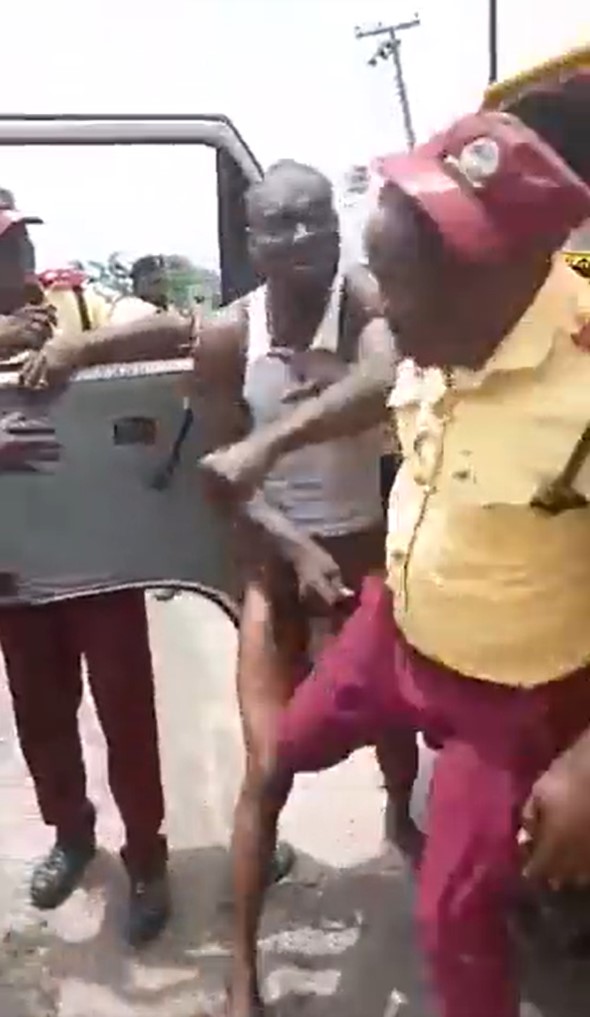 He proceeded to stain the LASTMA officials with the poo in his hand.
Watch the video from the scene as you scroll,
"@2nde_owolala: What exactly is going on here??@Gidi_Traffic Interpreter needed 🤲🏼 pic.twitter.com/QVut1n2yRt

— GIDI (@Gidi_Traffic) July 6, 2022
A while back, Jamiu Issa, a Lagos State Traffic Management Authority (LASTMA) official, was reportedly killed by a motorist in the Lekki-Ajah area of the state.
The driver was allegedly driving against traffic when Issa attempted to stop him for a traffic violation, but the car crashed into him.
The cop was taken to the hospital where he was pronounced deceased.
Witnesses pursued the Sienna driver as he attempted to flee the scene, he also knocked down another individual in the process before being caught.
The driver was apprehended and taken to the Ilasan police station, before he was transferred to the Ajiwe police station.